Menu
Grafana Cloud
Data configuration
Grafana integrations
Integrations reference
Traefik integration
Traefik integration for Grafana Cloud
Traefik is a dynamic load balancer designed for ease of configuration, especially in dynamic environments. It supports automatic discovery of services, metrics, tracing, and has Let's Encrypt support out of the box. Traefik provides a "ready to go" system for serving production traffic with these additions.
Pre-install configuration for the Traefik integration
You need to enable the Prometheus metrics endpoint in your Traefik node. Please follow the (official documentation)[https://doc.traefik.io/traefik/observability/metrics/prometheus/].
Install Traefik integration for Grafana Cloud
In your Grafana Cloud instance, click Integrations and Connections (lightning bolt icon).
Navigate to the Traefik tile and review the prerequisites. Then click Install integration.
Once the integration is installed, follow the steps on the Configuration Details page to setup Grafana Agent and start sending Traefik metrics to your Grafana Cloud instance.
Post-install configuration for the Traefik integration
After enabling the metrics generation, instruct Grafana Agent to scrape your Traefik nodes.
Traefik exposes a /metrics endpoint. To scrape it, add the snippet below to your agent configuration file.
Make sure to change targets in the snippet according to your environment.
metrics:
  configs:
  - name: integrations
    scrape_configs:
    - job_name: integrations/traefik
      static_configs:
        - targets: ['localhost:8080']

Dashboards
The Traefik integration installs the following dashboard in your Grafana Cloud instance to help monitor your metrics.
Service Stats Overview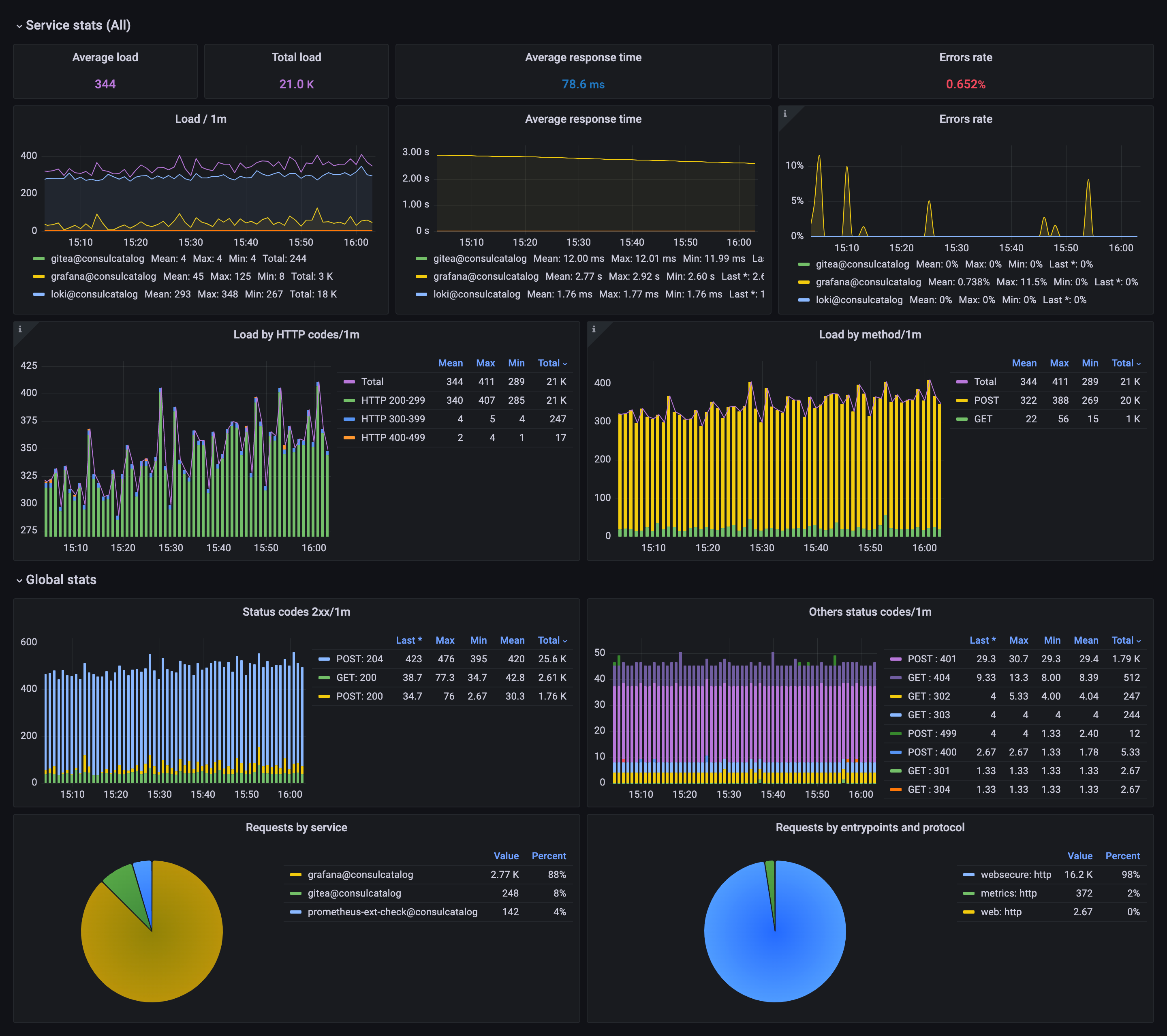 Service Stats Filter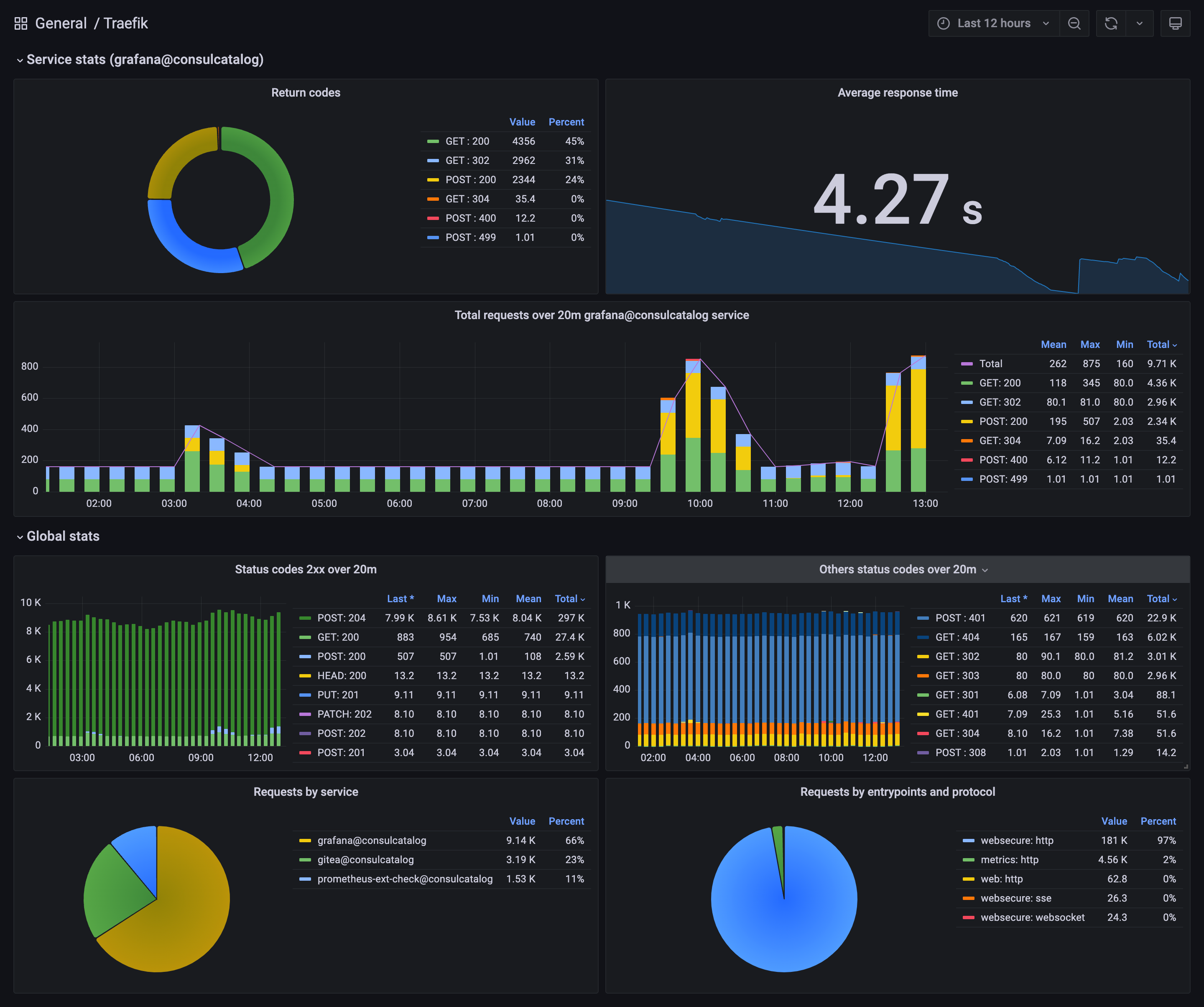 Metrics
The following metrics are automatically written to your Grafana Cloud instance by connecting your Traefik instance through this integration:
traefik_entrypoint_requests_total
traefik_service_request_duration_seconds_sum
traefik_service_requests_total
Changelog
# 0.0.3 - September 2022

* Update dashboard panels descriptions.

# 0.0.2 - October 2021

* Update mixin to latest version:
  - Update queries to use $__rate_interval

# 0.0.1 - July 2021

* Initial release.


Cost
By connecting your Traefik instance to Grafana Cloud you might incur charges. To view information on the number of active series that your Grafana Cloud account uses for metrics included in each Cloud tier, see Active series and dpm usage and Cloud tier pricing.
Related resources from Grafana Labs
Additional helpful documentation, links, and articles: