Grafana Labs Community
Community is at the heart of Grafana
Whether it's your homelab or you're a part of the largest organization on Earth, we invite you to join the Grafana community. Let's begin your journey to exploring and visualizing your data.
Learn the LGTM stack
Here, the journey begins: speed up your learning using collective wisdom. Open source is in our DNA, and we value a community that
learns together in the open.
---
Interact and be heard
Further your knowledge by participating in the art of a "
good reply game
". Daily interactions are the building blocks of community. Let's support one another, ask questions, provide input, and explore topics together.
---
Create and Explore
Once you've grasped the fundamentals, it's now the moment to tackle challenges and construct something meaningful. We unleash the creative power of our community by
remixing and iterating
upon existing foundations.
---
Contribute and share
In thriving communities, people help one another openly and transparently. Whether you're a newcomer keen on making your first contribution or a seasoned regular, we express our gratitude for your role in forging an inclusive and welcoming community.
---
Grafana & Friends Meetups
We bring together local developers, Grafana fans, and tech enthusiasts through our network of more than 40 meetup groups worldwide to educate people about open source observability with a focus on Grafana's projects and products.
Our meetup groups are welcoming spaces for you to learn, connect, and grow your Grafana skillset.
Find your local group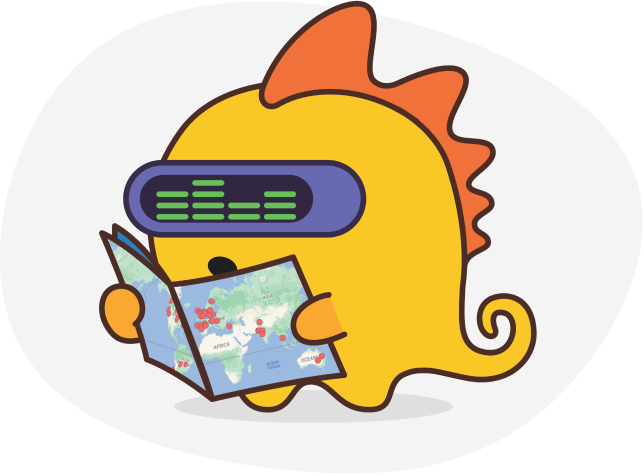 Programs to support the community
Welcoming new contributors
Each contributor makes a spectacular impact; if you'd like to start your journey with a first-time contribution or are looking for other ways to connect with the community, we encourage you to reach out. We're here to help and guide you on this journey.
Start contributing
Celebrating community experts
The Grafana Champions Program celebrates community experts, amplifies their invaluable contributions and fosters a collaborative partnership with the Grafana team. If you're a consistent contributor then becoming a champion should be seamless.
Become a champion
Community-driven development is at the heart of Grafana
1M+
Active installs
55k+
GitHub stars
2,000+
Contributors
20M+
Global users
---