Unify your data with Grafana plugins: Splunk, MongoDB, Datadog, and more
Unify your data with Grafana plugins: Splunk, MongoDB, Datadog, and more
This event has concluded
A recording will be available soon. Sign up to be alerted.
Unify your data with Grafana plugins: Splunk, MongoDB, Datadog, and more
Note: By registering, you agree to be emailed information about this event recording and related product-level information.
Unify your data with Grafana plugins: Splunk, MongoDB, Datadog, and more
You are registered for this webinar.
You'll receive an email confirmation, and a reminder on the day of the event.
Share this:
This event has concluded
A recording will be available soon. Sign up to be alerted.
Does having multiple tabs open for different tools in order to troubleshoot a problem sound like your current reality? In this webinar, we'll walk through Grafana dashboards that eliminate the need for all those tabs, allowing you to track in one place, in real time, service KPIs such as availability and health. If one of those key services is degraded, you can drill down to find out why, leading to faster MTTR.
Leveraging Grafana's robust plugin ecosystem, this unified data approach is drastically more efficient because instead of having to manually correlate data between tools, you can have Grafana automatically correlate the timestamps across your tools on your behalf. This is especially helpful when sourcing data about your systems from multiple different tools.
During this webinar you'll learn about:
Visualizing data and performing analytics on that data in one place, without storing it in another place.
Querying, visualizing, and alerting on metrics stored in almost any data source.
Using Grafana's plugin architecture, which offers instant access to 80+ data sources, including Enterprise plugins for Elasticsearch, Jira, Datadog, Splunk, AppDynamics, Oracle, MongoDB, Snowflake, ServiceNow, and more.
Using Grafana to lower MTTI/MTTR.
Additional resources
Plugins like Github, Gitlab, JIRA, ServiceNow, and more are available for customers with a Grafana Cloud account, or with a Grafana Enterprise license.
Explore our plugin pages to learn more and get started.
Grafana Cloud Pro
$25 / user / month and includes a free trial for new users
Available with a Grafana Cloud Pro plan
Access to 1 Enterprise plugin
Fully managed service (not available to self-manage)
Grafana Cloud Advanced/Grafana Enterprise
Available with a Grafana Cloud Advanced plan or Grafana Enterprise license
Access to all Enterprise plugins
Run fully managed or self-manage on your own infrastructure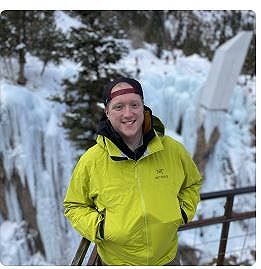 John O'Brien
Senior Solutions Engineer at Grafana Labs
John is a solutions engineer based in Colorado. He has spent his career in development, DevOps, and solutions engineering, working with companies both large and small. 
He is a lover of the mountains and is currently training for a 20,000-foot peak in Ecuador. He also loves hockey and dogs.