Getting started with Grafana 8
Thursday, June 24
ET, UTC | 60 minutes
This event has concluded.
A recording will be available soon. Sign up to be alerted.
Getting started with Grafana 8
On-demand | 60 minutes
Getting started with Grafana 8
This event has concluded.
You'll be alerted when it's available to watch on-demand.
Getting started with Grafana 8
Grafana 8.0 is here! In this webinar, Marcus will demo all the highlights of the latest major release: new and updated visualizations and themes, and data source improvements. He will walk you through how to get started using Grafana 8 and the Grafana 8 user interface while showing how to set up monitoring for a web service that uses Prometheus and Loki to store metrics and logs. Discover how to connect, explore, and correlate data in Grafana to gain valuable insights into your application.
During this webinar you'll learn about:
Connecting your data to Grafana
Deep diving into your data to gain insights
Visualizing your data in a dashboard
Correlating data from multiple sources
This webinar requires no previous experience with Grafana.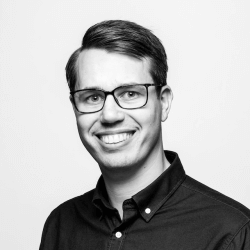 Marcus Olsson
Developer Advocate
Grafana Labs
Marcus Olsson has been building data infrastructure and cloud native applications for the past 10 years. He's an experienced public speaker and educator on software architecture and development practices. Today, he's a Developer Advocate at Grafana Labs, where he helps professionals become better at understanding and monitoring software systems.
Event begins in:
Day
:
Hour
:
Minute
:
Second