Metrics mit Grafana Labs: Prometheus auf dem nächsten Level
Metrics mit Grafana Labs: Prometheus auf dem nächsten Level
This event has concluded
A recording will be available soon. Sign up to be alerted.
Metrics mit Grafana Labs: Prometheus auf dem nächsten Level
Hinweis: Mit deiner Anmeldung erklärst du ich damit einverstanden, dass du per E-Mail Informationen über die Aufzeichnung dieser Veranstaltung und damit zusammenhängende Informationen auf Produktebene erhältst.
Metrics mit Grafana Labs: Prometheus auf dem nächsten Level
You are registered for this webinar.
You'll receive an email confirmation, and a reminder on the day of the event.
Share this:
This event has concluded
A recording will be available soon. Sign up to be alerted.
Prometheus wurde zum De-facto-Standard für die Verwaltung von Metrics in modernen Anwendungen. Unternehmen stehen jedoch vor Herausforderungen in Bezug auf Skalierbarkeit, Verfügbarkeit und Sicherheit, wenn sie ihre Prometheus-Implementierungen erweitern. Grafana Labs bietet eine einfache und hochverfügbare Prometheus-kompatible Lösung für die Vereinheitlichung deiner Metrics über mehrere Systeme hinweg, die sowohl Echtzeit- als auch historische Analysen im großen Umfang ermöglicht.
In diesem Webinar werden wir über einige der Herausforderungen sprechen, auf die Benutzer bei ihrer Reise mit Prometheus stoßen. Anschließend werden wir erläutern, wie Grafana Labs Unternehmen dabei hilft, diese Probleme zu lösen, damit du deine Metrics problemlos im großen Maßstab speichern, abfragen und verwalten kannst.
In diesem Webinar erfährst du mehr über:
die Bedeutung von Metrics als Teil deiner Observability-Strategie,
die Herausforderungen, die bei der Skalierung von Metrics auftreten,
die verschiedenen Angebote von Grafana Labs für die Metrics-Observability, einschließlich Prometheus, Graphite, Grafana Cloud Metrics, Grafana Enterprise Metrics und mehr,
wie du mit Grafana beginnst, indem du dein bestehendes Metrics-System weiter verwendest.
Schau dir Grafana Metrics live in einer Demo an - vom Ingest über die Query bis zum Dashboarding!
Senior Solutions Engineer, DACH at Grafana Labs
Stefan Kupstaitis-Dunkler ist ein Solutions Engineer bei Grafana Labs, der schon in den unterschiedlichsten Rollen in der IT-Branche gearbeitet hat. Er ist vertraut mit Python, Java, DevOps-Praktiken und DevOps-Tools sowie mit der Entwicklung und dem Aufbau von Open-Source-Datensystemen. Außerdem entwirft, baut und automatisiert er gerne skalierbare, und verfügbare Architekturen in der Cloud und in den Datencentern seiner Kunden.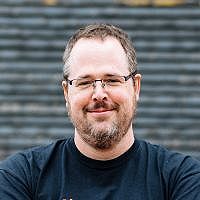 Director, Community at Grafana Labs
Richard "RichiH" Hartmann is the Director of Community at Grafana Labs, Prometheus team member, OpenMetrics founder, OpenTelemetry member, CNCF Technical Advisory Group Observability chair, CNCF Technical Oversight Committee member, CNCF Governing Board member, and more. He also leads or organizes various conferences, including PromCon, FOSDEM, DENOG, DebConf, and Chaos Communication Congress. In the past, he made mainframe databases work, ISP backbones run, freenode work, and designed and built a datacenter from scratch. Go through his talks at https://github.com/RichiH/talks or follow him on Twitter at https://twitter.com/TwitchiH for musings on the intersection of technology and society.