Running Chaos Engineering experiments with Gremlin and Grafana
Wednesday, August 12 16:30 UTC
|
1 Hour
This event has concluded.
A recording will be available soon. Sign up to be alerted.
Running Chaos Engineering experiments with Gremlin and Grafana
On-demand
|
1 Hour
Thanks for registering!
You'll receive an email confirmation, and a reminder on the day of the event.
This event has concluded.
You'll be alerted when it's available to watch on-demand.
Running Chaos Engineering experiments with Gremlin and Grafana
During this webinar you'll learn:
How to use Chaos Engineering to validate your monitoring and alerting
Different ways you can use Chaos Engineering to improve your incident response process
How to setup Chaos Engineering experiments with Gremlin and monitor the results in Grafana
Complex systems fail in complex and unexpected ways. Monitoring is critical to detect and resolve those incidents when they happen. But how do you know your monitoring and alerting are working correctly? Chaos Engineering allows you to validate your monitoring, test your systems with controlled failure, and practice your incident response processes. In this session, we'll cover how to set up Grafana to quickly identify potential threats and how to get started with Chaos Engineering with Gremlin.
Who should attend?
This webinar is geared toward engineering teams focused on cloud infrastructure performance, security, and reliability. No prior experience with Gremlin or Grafana is necessary.
Jason Yee
Director of Advocacy at Gremlin
Jason Yee is Director of Advocacy at Gremlin where he helps people build more resilient systems by learning from how they fail. He also leads the internal Chaos Engineering practices to make Gremlin more reliable. Previously, he worked at Datadog, O'Reilly Media, and MongoDB. His pandemic-coping activities include drinking whiskey, cooking everything in a waffle iron, and making chocolate.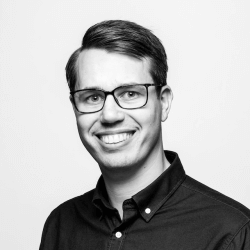 Marcus Olsson
Developer Advocate
Grafana Labs
Marcus Olsson has been building data infrastructure and cloud native applications for the past 9 years. He's an experienced public speaker and educator on software architecture and development practices. Today, he's a Developer Advocate at Grafana Labs, where he helps professionals become better at understanding and monitoring software systems.
Event begins in:
Day
:
Hour
:
Minute
:
Second