Here's a look back at the releases, products, community stories, and major announcements that defined another incredible year for Grafana Labs. 
We started off the year with the launch of an "actually useful," forever-free tier of Grafana Cloud. The industry's most generous no-cost, fully managed observability stack comes with 50GB of Loki logs, 10,000 series of Prometheus metrics, 50GB of Tempo traces, and 3 Grafana dashboard users included.
In April, we announced that Grafana, Grafana Loki, and Grafana Tempo would be moving from the Apache License 2.0 to the Affero General Public License (AGPL) v3. Plugins, agents, and certain libraries remain Apache-licensed. 
"AGPLv3 is an OSI-approved license that meets all criteria for Free and Open Source Software," Grafana Labs CEO and co-founder Raj Dutt said in a Q&A published with the announcement. "Being open source is at the core of who we are, and we believe that adopting AGPLv3 allows our community and users to have the same core freedoms of free and open source software that they have enjoyed since our inception."   
Since we were unable to meet face-to-face, we once again brought GrafanaCONline to screens around the world in June, hosting more than 20 live virtual sessions, demos, workshops, and most importantly, stories from our community members. Along with exciting announcements about Grafana Labs' products and services, we saw Grafana dashboards that guided astronomers in space, helped remote workers develop better WFH habits, and tracked the impact of the pandemic as COVID-19 raged through Romania. 
The big feature headlines around the release of Grafana 8.0 included a unified alerting system; new and improved visualizations; live streaming; and fine-grained access control that allows enterprise customers to make sure everyone in their organization has the appropriate level of access. 
Grafana also got a refreshed look and feel with improvements to the user interface; data source query caching in Enterprise for faster dashboard loads; and better startup and load performance thanks to a massive reduction in initial download size. Throughout the year, we also added 22 new data source plugins and attracted 374 Grafana contributors.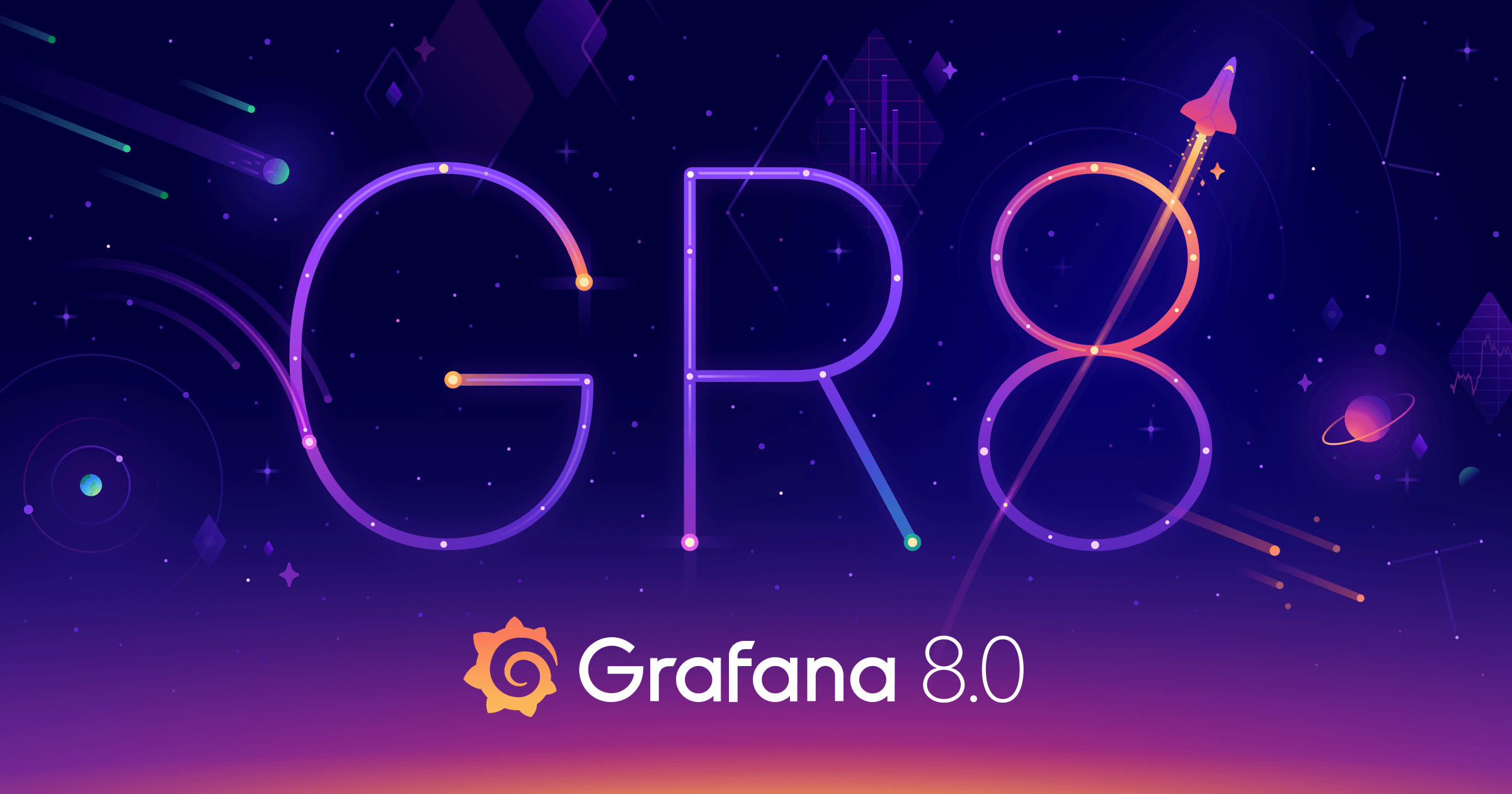 5. Acquired k6
A major announcement from GrafanaCONline this year was Grafana Labs' acquisition of k6, the Stockholm-based startup behind the open source load testing tool for engineering teams. With k6 — a tool the Grafana team has long been fans of — we added extensible testing to our open and composable Grafana observability stack. Users can get started with a free Grafana Cloud trial (see moment No. 1) or with the open source version of k6 to fully observe tests in flight. 
In August, Grafana Labs announced $220 million in Series C funding, which raised our value to $3 billion. As with our previous rounds in 2019 and 2020, the latest round of funding will enable us to focus on accelerating the development of our open source observability platform and supporting the success of our community and our customers.
What does this mean for Grafanistas around the world? "With this additional round of funding, we're excited to continue on this journey to help you redefine what modern visibility and observability mean to you," Raj said at the time of the announcement. "Thank you for constantly inspiring us."
During our second annual ObservabilityCON, we introduced Grafana OnCall, an easy-to-use tool that will help reduce toil in on-call management through simpler workflows and interfaces tailored for devs. 
Born from Grafana Labs' acquisition of Amixr Inc., Grafana OnCall allows DevOps and SRE teams to collaborate more efficiently, optimize on-call workflows, and ultimately, discover and resolve incidents faster. Grafana OnCall is in beta preview with Grafana Cloud in both free and paid plans so users can benefit from deep integration with our fully managed observability stack.
Our open source tracing solution, Grafana Tempo, went from launch to v1.0 in just eight months. It's a testament to our commitment to investing in open source and to constantly delivering what our users need. And they have responded: To date, we have ingested 39 trillion spans, a 26x increase from last year.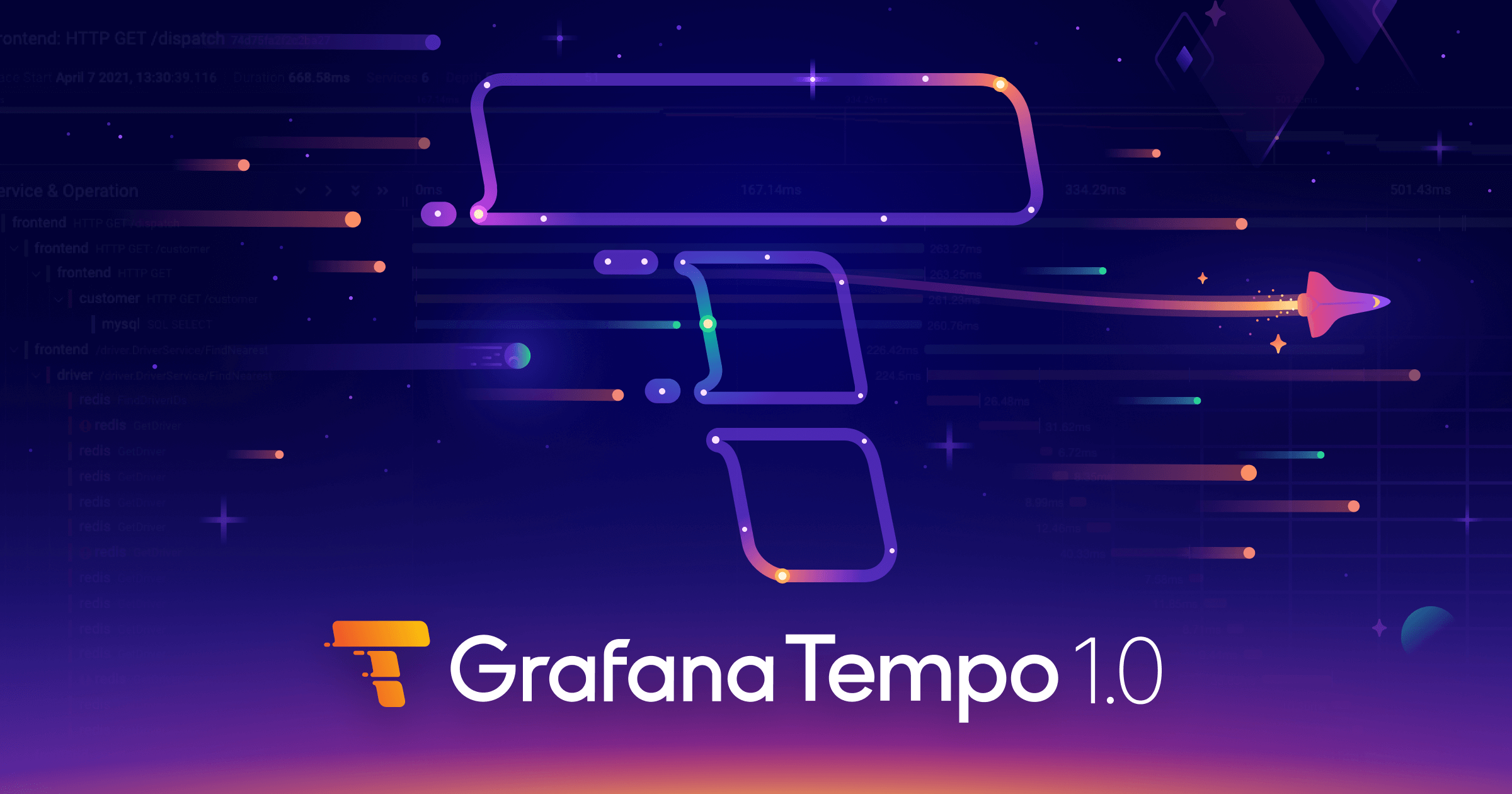 The Grafana Enterprise Stack now comprises Grafana Enterprise, Grafana Enterprise Metrics, and two new offerings — Grafana Enterprise Logs and Grafana Enterprise Traces.
Powered by the Grafana Loki, Grafana Enterprise Logs not only has a unique and cost-effective approach to log indexing and storage. With GEL, everyone in an organization can access all of their relevant log data, and companies that have specific security policies or are in regulated industries can leverage the built-in Grafana interface to easily manage permissions and settings and grant individuals access to the resources they need without compromising cost.
In a similar vein, many companies can't store traces in the cloud and need a solution they can host themselves. That's where Grafana Enterprise Traces comes in. Powered by Grafana Tempo, GET leverages Tempo's ability to scale and trace 100% of requests on our read path without breaking our budget.
Because the innovation never stops. We set aside a week in June and a week in December for Grafanistas to unlock their creativity and think outside the box (but often within a panel). During our first-ever hackathons, normal schedules and deliverables were pushed back a week, so that participants could focus on their projects.
Many of the teams were boldly cross-functional (think sales with engineering and IT; product marketing with solutions engineering; UX with R&D) yet worked seamlessly to invent, build, and solve challenging technical problems related to our products, community, and business. While overall winners were voted on during a company-wide all-hands meeting, other teams were awarded prizes such as Best Integration/Plugin or Best Pitch.
Now we're excited for what 2022 will bring! 
And we would love for you to join our team because Grafana Labs is currently hiring! We're a fully remote team spread across the globe, in 40+ countries on 6 continents. Check out our job openings here.