Grafana OSS
Visualize your data, optimize your performance
Easily collect, correlate, and visualize data with beautiful dashboards using Grafana — the open source data visualization and monitoring solution that drives informed decisions, enhances system performance, and streamlines troubleshooting.
The easiest way to get started with the latest version of Grafana is with Grafana Cloud, our fully managed observability stack.
Transform data into real-time insights
Grafana's growing suite of visualizations, ranging from time series graphs to heatmaps to cutting-edge 3D charts, help you decode complex datasets.
Seamlessly build a single pane of glass
With 150+ Grafana plugins, you can unify all your data sources into a single dashboard to streamline data monitoring and troubleshooting.
Resolve issues faster with Grafana Alerting
Easily create multi-dimensional alert rules that help you identify problems and gain valuable insights into your entire system.
The evolution of Grafana
Inspired by the open source community and our growing number of users, Grafana introduces new innovations in every release to improve how you visualize, correlate, and share your data.
Visualize data in new ways with updated bar charts, the state timeline, and histograms
Live stream data into your dashboard with Grafana Live
Enable stricter permissions with fine-grained access control
Direct access to your data sources with the plugin catalog
Find dashboards fast with panel search
Instantly query data with Prometheus and Grafana Loki query builders
Next-gen visualizations with heatmap, geomap, and candlestick panels
Faster dashboard setup with Explore-to-dashboard workflow
Easy navigation shortcuts with the command palette
Create one alert for multiple instances with Grafana Alerting
Customize visualizations with the canvas panel
Send dashboards to anyone with Public Dashboards
Bring together disparate data with Correlations
Build dashboards into apps with Scenes
Improved automation with Grafana as code
"The goal when creating Grafana was to make the things I found hard, and other people found hard, more easy and accessible. That way, more people could actually start instrumenting their applications and creating dashboards by themselves. Make the tools of observability accessible to everyone in an organization, not just the single Ops person."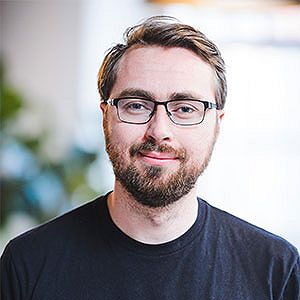 Torkel Ödegaard
CGO, Co-founder, Grafana Labs
---
Community-driven development is at the heart of Grafana
1M+
Active installs
55k+
GitHub stars
2,000+
Contributors
20M+
Global users
---
Meet the Grafana contributors
Grafana Labs is proud to lead the development of the Grafana project. And we're hiring!
Choose the version of Grafana that's best for you
Get Grafana fully managed with Grafana Cloud or run on your own infrastructure with self-managed options.
Open source
Centralize the analysis, visualization, and alerting for all of your data with Grafana.
For users who prefer to set up, administer, and maintain their own installation.
Easiest way to get started
Cloud
Offered as a fully managed service, Grafana Cloud is the fastest way to adopt Grafana and includes a scalable, managed backend for metrics, logs, and traces.
Managed and administered by Grafana Labs with free and paid options for individuals, teams, and large enterprises.
Includes a robust free tier with access to 10k metrics, 50GB logs, 50GB traces, 50GB profiles, and 500VUh of k6 testing for 3 users.
Enterprise
Grafana's powerful visualization and alerting, enhanced with access to Enterprise data source plugins and built-in collaboration features.
For organizations that have specific privacy or security requirements and need a self-managed environment.