About Grafana
Grafana allows you to query, visualize, alert on and understand your metrics no matter where they are stored. Create, explore, and share beautiful dashboards with your team and foster a data driven culture.
The evolution of Grafana
Since it was started in 2014, Grafana has become one of the most popular open source projects on GitHub.
Improved UX and page design
New grid layout system for flexible dashboard building
Dashboard Folders
Teams
Permissions
Datasource/dashboards config from files
Explore for ad-hoc data exploration and troubleshooting
Gauge Panel
New Panel Editor UX improvements
Google Stackdriver Datasource released
Azure Monitor plugin core datasource
React plugin support
Named colors for improved color picking
Removal of user session storage
New Panel Editor
Explore new tracing UI
Usage insights for enterprise customers
Transformations and simple Math operations for all data sources
New plugins platform
Cloudwatch support
Time zone support
Unified alerts
Library panels for improved dashboards
Real-time streaming
Fine-grained access control
Data source query caching
New panels for bar charts, state timeline, histogram
Plugin catalog
"The goal when creating Grafana was to make the things I found hard, and other people found hard, more easy and accessible. That way, more people could actually start instrumenting their applications and creating dashboards by themselves. Make the tools of observability accessible to everyone in an organization, not just the single Ops person."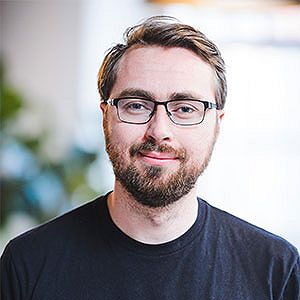 Torkel Ödegaard
CGO, Co-founder, Grafana Labs
---
Community-driven development is at the heart of Grafana
Built on open source
Projects used by millions of users
750k+ active installs
42K GitHub stars
Driven by the community
Users are the DNA of Grafana
4M+ global users
1,550+ community contributors
Ask & answer questions
Connect with and get advice from other Grafana users across the world.
Learn
Level up your Grafana skills with events, tutorials, and success stories.
---
---
Meet the Grafana contributors
---
Choose the version of Grafana that's best for you
Get Grafana fully managed with Grafana Cloud or run on your own infrastructure with self-managed options.
---
Centralize the analysis, visualization, and alerting for all of your data with Grafana.
Install, administer, and maintain your own instance.
Easiest way to get started
Cloud
Fully managed observability stack
---
Offered as a fully managed service, Grafana Cloud is the fastest way to adopt Grafana and includes a scalable, managed backend for metrics, logs, and traces.
Managed and administered by Grafana Labs with free and paid options for individuals, teams and large enterprises.
Includes a robust free tier with access to 10k metrics, 50GB logs, 50GB traces, 2 weeks data retention and 3 users.
Enterprise
Self-managed with enterprise-grade features
---
Grafana's powerful visualization and alerting, enhanced with access to Enterprise data source plugins and built-in collaboration features.
A self-managed option for organizations that have special requirements around data localization and privacy.