grafana squid graylog.png
This dashboard connected to elasticsearch shows the analysis of the squid logs filtered by Graylog and stored in elasticsearch.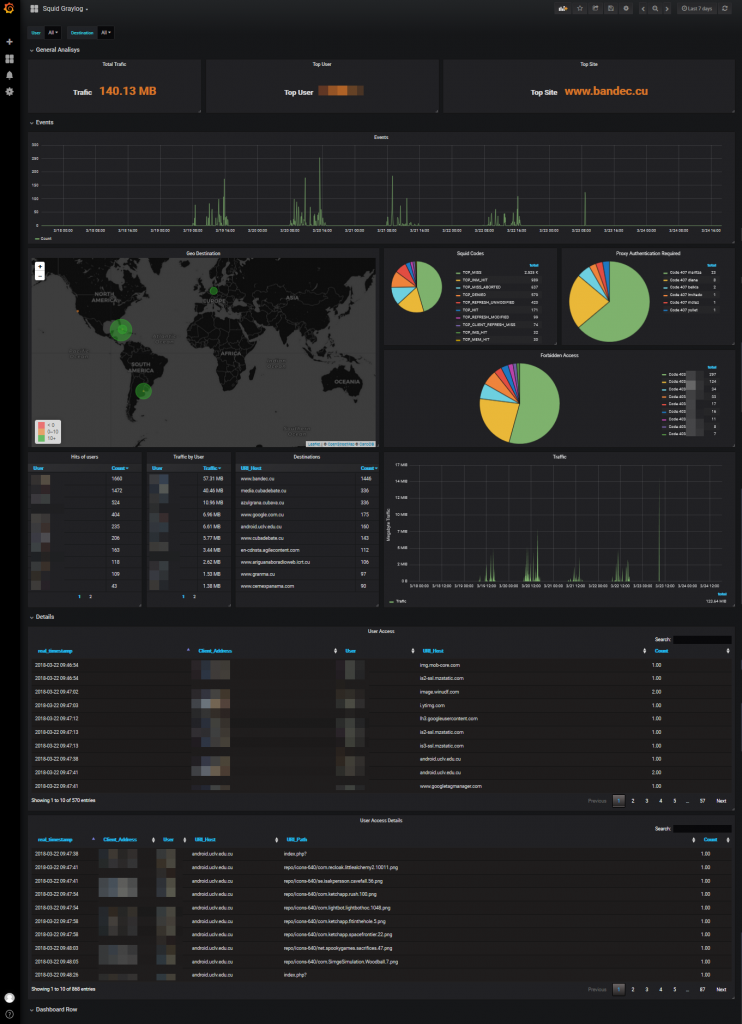 Collector Configuration Details
filebeat.prospectors:
- input_type: log
  document_type: squid3
  paths:
    - /var/log/squid3/access.log


output.logstash:
  # The Logstash hosts
  hosts: ["graylog.domain.com:5044"]

  # Optional SSL. By default is off.
  # List of root certificates for HTTPS server verifications
  bulk_max_size: 2048
 #ssl.certificate_authorities: ["/etc/filebeat/logstash.crt"]
  template.name: "filebeat"
  template.path: "filebeat.template.json"
  template.overwrite: false
  # Certificate for SSL client authentication
  #ssl.certificate: "/etc/pki/client/cert.pem"

  # Client Certificate Key
  #ssl.key: "/etc/pki/client/cert.key"