The analytics platform for all your metrics
Grafana® allows you to query, visualize, alert on and understand your metrics no matter where they are stored. Create, explore, and share dashboards with your team and foster a data driven culture.
Trusted and loved by the community.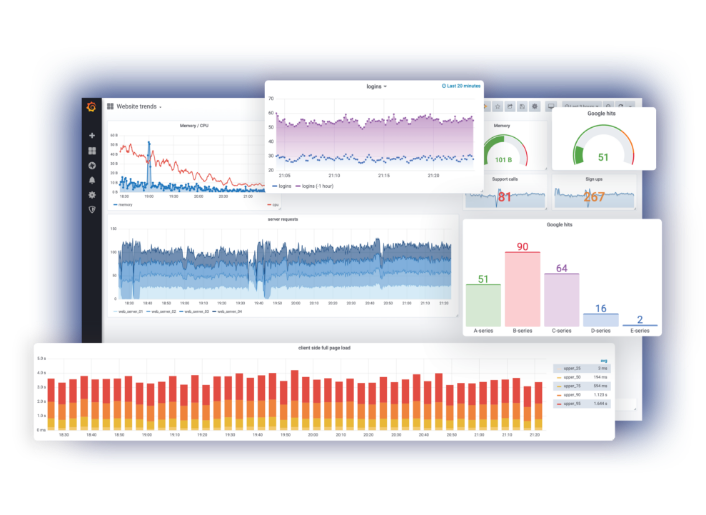 Thousands love Grafana®, read why
Visualize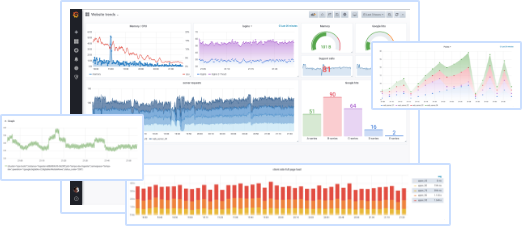 From heatmaps to histograms. Graphs to geomaps. Grafana® has a plethora of visualization options to help you understand your data, beautifully. Read more.
Alert
Seamlessly define alerts where it makes sense — while you're in the data. Define thresholds visually, and get notified via Slack, PagerDuty, and more. Read more.
Unify
Bring your data together to get better context. Grafana® supports dozens of databases, natively. Mix them together in the same Dashboard. Read more.
Open
Grafana gives you options. It's completely open source, and backed by a vibrant community. Use Grafana Cloud, or easily install on any platform.
Extend
Discover hundreds of dashboards and plugins in the official library. Thanks to the passion and momentum of our community, new ones are added every week.
Collaborate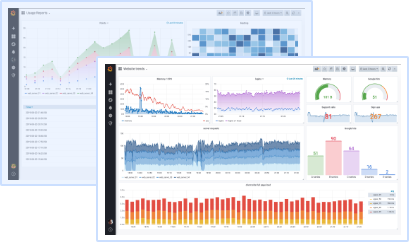 Bring everyone together, and share data and dashboards across teams. Grafana empowers users, and helps foster a data driven culture.
Get a complete picture with 30+ data sources
Grafana supports over 30 open source and commercial data sources. Pull together your data wherever it lives, and build the perfect dashboard.
Grafana seamlessly integrates into your workflow.
Authentication
LDAP, Google Auth, Grafana.com, Github. However your company handles auth, Grafana makes it work easily with your existing workflow.
Organizations
Rolling Grafana into your offering? Prefer the look of your own logo? Officially brand your Grafana instance.
User Preferences
Grafana includes power user preferences including the option to select from dark or white themes, set your home dashboard, change timezones and more.
Feature Gallery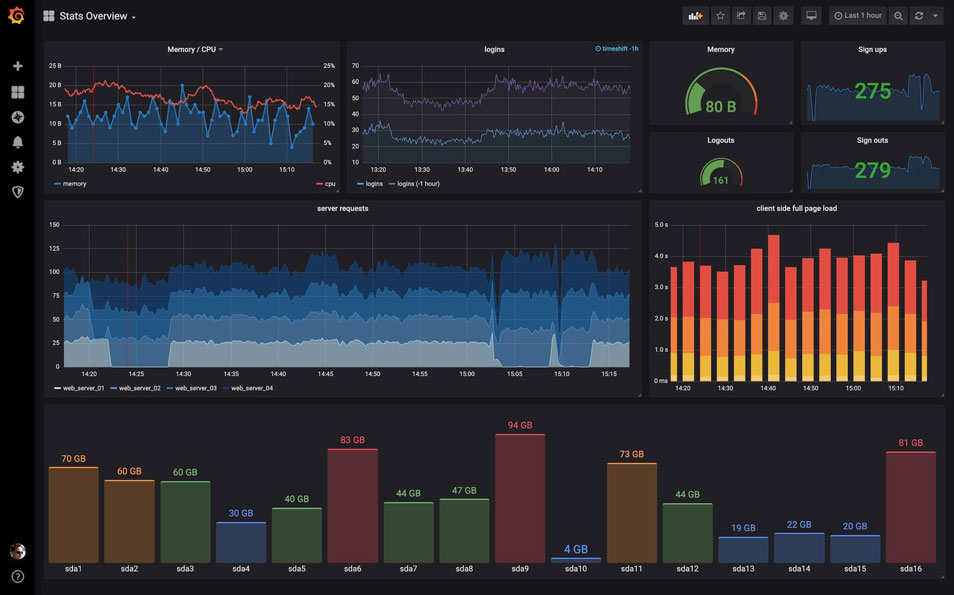 Visualize
Fast and flexible visualizations with a multitude of options allow you to visualize your data any way you want.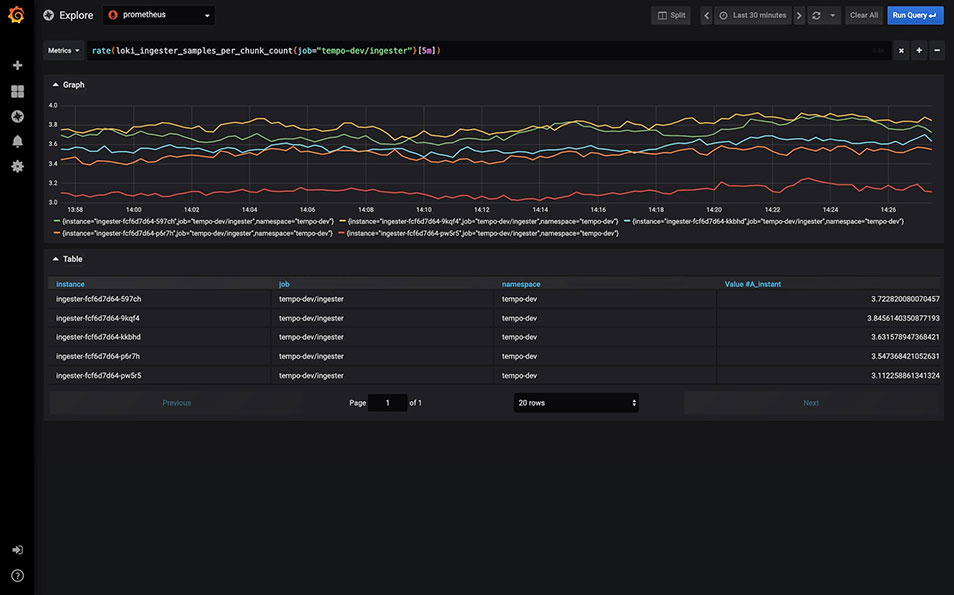 Explore Metrics
Explore your data through ad-hoc queries and dynamic drilldown. Split view and compare different time ranges, queries and data sources side by side.
Explore Logs
Experience the magic of switching from metrics to logs with preserved label filters. Quickly search through all your logs or streaming them live.
Works best with our Loki data source but support for more are coming very soon.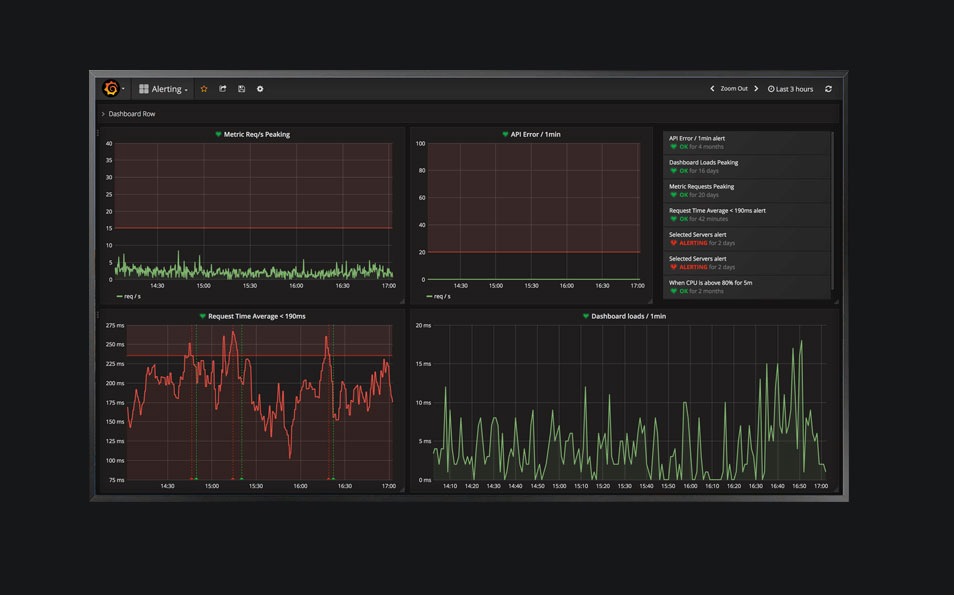 Alerting
Visually define alert rules for your most important metrics. Grafana will continuously evaluate and send notifications to systems like Slack, PagerDuty, VictorOps, OpsGenie.
Get started easily for free with Grafana Cloud →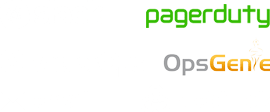 Mixed Data Sources
Mix different data sources in the same graph! You can specify a data source on a per-query basis. This works for even custom datasources.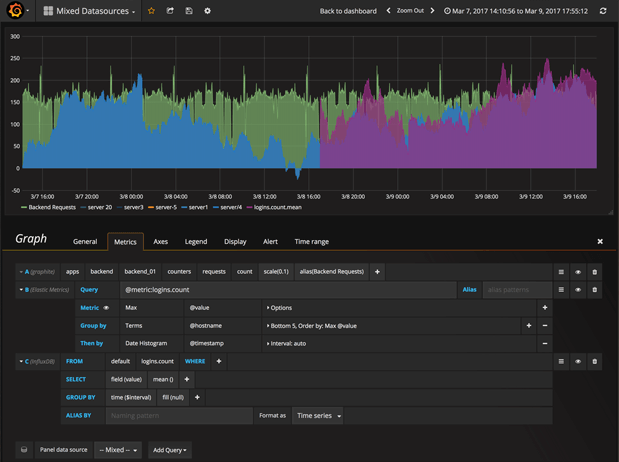 Annotations
Annotate graphs with rich events from different data sources. Hover over events shows you the full event metadata and tags.
Ad-hoc Filters
Ad-hoc filters allow you to create new key/value filters on the fly, which are automatically applied to all queries that use that data source.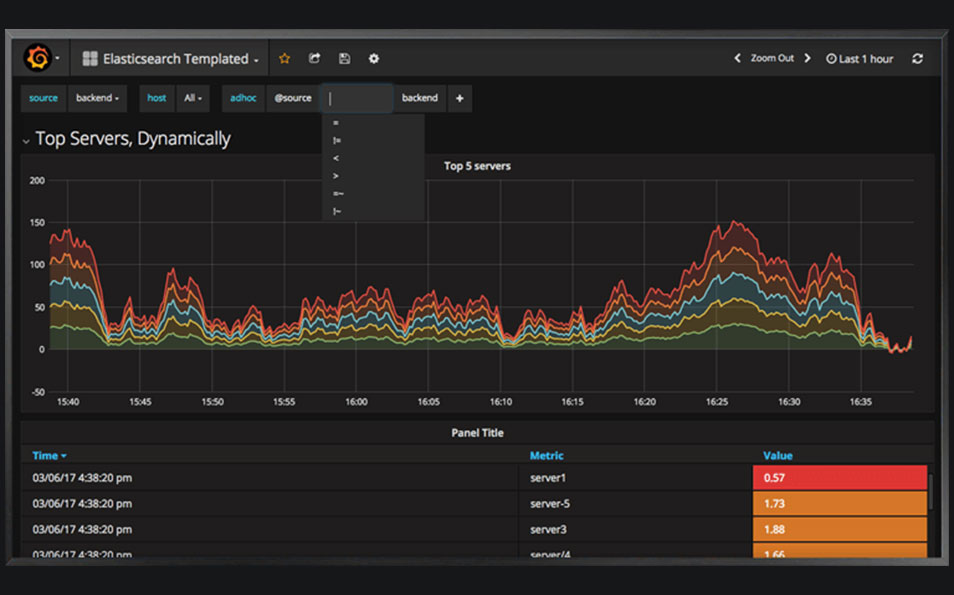 The largest unexpected benefit of adapting Grafana, however, is that it empowers so many other teams to create dashboards with the data.
– Chris Madden, Storage Architect, NetApp
Annotations
Annotate graphs with rich events from different data sources. Hover over events shows you the full event metadata and tags.
Sharing
Share a dashboard or fullscreen panel. Automatically includes current time range and variables. Create a public or internal snapshots. Server side render API makes chat integration possible.
Light Theme
If you do not prefer the default dark theme you can switch to a light theme. This is a user preference that can be changed on the profile page.