Grafana Enterprise: unifica tus datos y reduce tu MTTI/MTTR
Grafana Enterprise: unifica tus datos y reduce tu MTTI/MTTR
This event has concluded
A recording will be available soon. Sign up to be alerted.
Grafana Enterprise: unifica tus datos y reduce tu MTTI/MTTR
Nota: Mediante este registro, das consentimiento a que te enviemos información relativa a esta grabación y productos relacionados vía correo electrónico.
Grafana Enterprise: unifica tus datos y reduce tu MTTI/MTTR
You are registered for this webinar.
You'll receive an email confirmation, and a reminder on the day of the event.
Share this:
This event has concluded
A recording will be available soon. Sign up to be alerted.
Las organizaciones han ido adoptando distintas herramientas de monitorización a lo largo de los años. Este enfoque ha permitido elegir la mejor herramienta para cada necesidad pero, de igual manera, ha dificultado la construcción de una visión global y unificada. El análisis causal de incidencias se complica y ralentiza, incrementando tu MTTI y MTTR, porque es necesario saltar entre diferentes herramientas, sincronizar rangos temporales de consulta, utilizar diferentes lenguajes de consulta, …
Grafana Enterprise incluye acceso a plugins enterprise para conectarte a fuentes de datos existentes en tu organización, con el fin de visualizar todo en un mismo cuadro de mando. Esto se traduce en poder sacar partido a tus inversiones en soluciones de monitorización de manera sencilla y efectiva. El enfoque "Single Pane Of Glass" de Grafana permite reducir tu MTTI/MTTR, y proporciona todas las funcionalidades necesarias para construir una plataforma completa de observabilidad.
En este seminario, trataremos los siguientes temas:
Introducción a los plugins de Grafana, incluyendo aquellos que se conectan a soluciones de monitorización comerciales (ej. Datadog, Splunk, New Relic, ServiceNow, Oracle y Dynatrace).
Opciones avanzadas en plugins (ej. template variables, uso del editor de consultas, …)
Funcionalidades avanzadas de seguridad en Grafana Enterprise para construir una plataforma centralizada de observabilidad segura (ej. SSO/SAML, Team Sync, permisos para fuentes de datos, logs de auditoría, …)
Funcionalidades específicas de Grafana Enterprise (ej. query caching, informes en PDF, …)Demostración de Grafana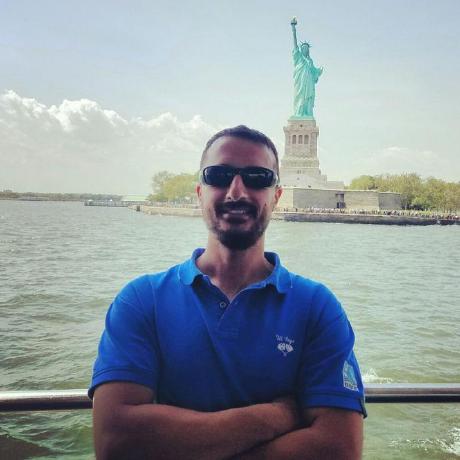 Raúl Marín
Solution Engineer at Grafana Labs
Raúl es Ingeniero de Soluciones en Grafana Labs con una amplia experiencia en tecnología para el ámbito empresarial. Raúl trabaja de manera estrecha con compañías europeas en la definición y ejecución de sus estrategias de Observabilidad. Su pasión por ayudar y difundir conocimiento, le ha llevado a formar parte del equipo docente de la prestigiosa entidad académica IE, donde imparte clases de tecnologías Big Data para el análisis de datos a escala.