Shift left performance testing with Grafana k6 Cloud
Shift left performance testing with Grafana k6 Cloud
This event has concluded
A recording will be available soon. Sign up to be alerted.
Shift left performance testing with Grafana k6 Cloud
Shift left performance testing with Grafana k6 Cloud
You are registered for this webinar.
You'll receive an email confirmation, and a reminder on the day of the event.
Share this:
This event has concluded
A recording will be available soon. Sign up to be alerted.
Update: k6 Cloud is now available as a new native application in Grafana Cloud. Existing k6 Cloud customers will not be impacted - they will be migrated to the new experience at a later date. Get started with Grafana Cloud k6 →
In today's digital-first world, business competitiveness demands rapid and reliable software releases. Performance testing is crucial, but if done too late in the development cycle, it can disrupt continuous delivery and fail to scale according to the needs of modern product organizations. To meet release dates, software is then shipped with known regressions and technical debt.
Grafana k6 Cloud, one of the newer members of the Grafana Labs family, is a modern performance testing platform for engineering teams, helping organizations prevent system failures and consistently deliver fast and reliable applications. In this session, we will discuss and demo how, with Grafana k6 Cloud, you can automate testing and test earlier in the development process to bring high-quality products to market faster.
During this webinar, you will learn how to:
Shift performance testing left to boost release confidence and velocity
Easily scale performance testing to keep up with business needs
Reduce mean time to resolution (MTTR) with full-stack visibility
Additional resources to explore:
Wei Li
Product Marketing Manager at Grafana Labs
Wei Li is a Product Marketing Manager who specializes in performance testing, application performance monitoring, and application security technologies. At Grafana Labs, she helps bring leading-edge innovations to customers, providing them with powerful, end-to-end observability across their distributed, complex environments. Wei holds an MBA from the Haas School of Business at the University of California, Berkeley.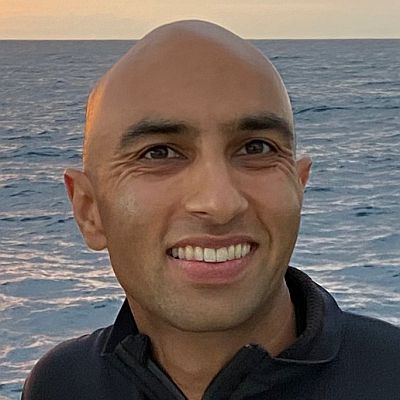 Senior Technical Marketing Manager at Grafana Labs
Vijay has worked in the cloud observability space for over 10 years, including positions at Turbonomic, ThousandEyes, RightScale, and Cisco. He maintains a strong technical foundation in concert with business acumen and loves solving business problems using technology.