Intro to Observability with Prometheus and beyond
Thursday, January 21
ET, UTC
This event has concluded.
A recording will be available soon. Sign up to be alerted.
Intro to Observability with Prometheus and beyond
On-demand
Intro to Observability with Prometheus and beyond
Thanks for registering!
You'll receive an email confirmation, and a reminder on the day of the event.
This event has concluded.
You'll be alerted when it's available to watch on-demand.
Intro to Observability with Prometheus and beyond
The explosion of microservices in recent years has created previously unseen amounts of monitoring data, limiting the ability of humans and computer systems to extract meaning from data with last-generation tools. As a result, "observability" has become a hot topic, and this webinar aims to give a buzzword-free overview of effective observability for modern cloud workloads.
We will take a deep dive into Prometheus, the leading open source project focused on metrics and alerting that has changed the way the world does monitoring and observability. But metrics are just part of the whole picture; we will also cover the other pillars of observability, logs and traces. 
Finally, we will tie all of this together in one consistent picture, which allows us to jump seamlessly between all three pillars of observability.
During this webinar you'll learn about:
The non-buzzword definitions of SRE and observability and the relationship between the two
The three pillars of modern observability
How label-based data models and exemplars tie those three pillars together
Specific tools that are guaranteed to work well together
Additional video resources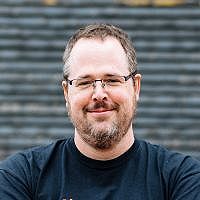 Richard "RichiH" Hartmann
Director, Community
Grafana Labs
Richard "RichiH" Hartmann is Director of Community at Grafana Labs, Prometheus team member, OpenMetrics founder, CNCF SIG Observability chair, and other things. He also organizes various conferences, including FOSDEM, DENOG, DebConf, and Chaos Communication Congress. In the past, he made mainframe databases work and ISP backbones run, and built a datacenter from scratch.
Event begins in:
Day
:
Hour
:
Minute
:
Second