A beginner's guide to good Grafana dashboard design
Thursday, August 27 16:30 UTC
|
1 Hour
This event has concluded.
A recording will be available soon. Sign up to be alerted.
A beginner's guide to good Grafana dashboard design
On-demand
|
1 Hour
Thanks for registering!
You'll receive an email confirmation, and a reminder on the day of the event.
This event has concluded.
You'll be alerted when it's available to watch on-demand.
A beginner's guide to good Grafana dashboard design
Agenda
Why considering the context leads to better-designed Grafana dashboards
How you can create a consistent dashboard style that is accessible and beautiful
How you can structure your dashboard to tell a story
How you can evaluate and improve existing dashboards
Description
How many times have you tweaked your Grafana dashboards to make them better? If you still aren't happy, this webinar is for you. Grafana UX designer Jessica Müller will take you through the UX of dashboards and what makes a dashboard work. Aside from accessible and consistent style and color, there is a lot more to consider. Have you ever taken the dashboard's context into account? When and how is your dashboard accessed? Who is the target audience and what are their goals? During this session, you will find out how to turn the answers to these questions into design improvements. Learn how to structure your panels to tell the right story, and how to assess your existing dashboards. Quick tips and tricks included!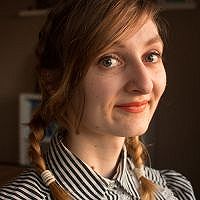 Jess Muller
UX Designer
Grafana Labs
Jess has worked on countless UX problems in her career. At Grafana Labs, she merges her experience in iterative product innovation with her love for information design and beautiful data visualizations.
Event begins in:
Day
:
Hour
:
Minute
:
Second