Getting started with Grafana dashboard design
Tuesday, June 29
ET, UTC | 60 minutes
This event has concluded.
A recording will be available soon. Sign up to be alerted.
Getting started with Grafana dashboard design
On-demand | 60 minutes
Getting started with Grafana dashboard design
This event has concluded.
You'll be alerted when it's available to watch on-demand.
Getting started with Grafana dashboard design
Have you finished experimenting with your first dashboard and are looking to build your first production dashboard? Or perhaps you're looking to finally give your existing dashboards that well-deserved makeover? In this webinar, you'll learn how to design dashboards that your users will want to come back to. You'll learn to define the audience and the context of your dashboard to create dashboards with purpose.
Tune in to learn more about:
Why considering the context leads to better-designed Grafana dashboards
How you can create a consistent dashboard style that is accessible and beautiful
How you can structure your dashboard to tell a story
How you can evaluate and improve existing dashboards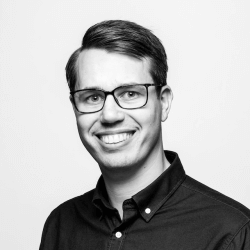 Marcus Olsson
Developer Advocate
Grafana Labs
Marcus Olsson has been building data infrastructure and cloud native applications for the past 10 years. He's an experienced public speaker and educator on software architecture and development practices. Today, he's a Developer Advocate at Grafana Labs, where he helps professionals become better at understanding and monitoring software systems.
Event begins in:
Day
:
Hour
:
Minute
:
Second