Grafana Enterprise: Vereinheitliche deine Daten und reduziere deine MTTI/MTTR
Grafana Enterprise: Vereinheitliche deine Daten und reduziere deine MTTI/MTTR
This event has concluded
A recording will be available soon. Sign up to be alerted.
Grafana Enterprise: Vereinheitliche deine Daten und reduziere deine MTTI/MTTR
Hinweis: Mit deiner Anmeldung erklärst du ich damit einverstanden, dass du per E-Mail Informationen über die Aufzeichnung dieser Veranstaltung und damit zusammenhängende Informationen auf Produktebene erhältst.
Grafana Enterprise: Vereinheitliche deine Daten und reduziere deine MTTI/MTTR
You are registered for this webinar.
You'll receive an email confirmation, and a reminder on the day of the event.
Share this:
This event has concluded
A recording will be available soon. Sign up to be alerted.
Unternehmen haben im Laufe der Jahre natürlicherweise mehrere Monitoring-Tools übernommen. Diese Strategie bietet ihnen Flexibilität und Best-of-Breed-Technologien. Leider wird dadurch auch das gesamtheitliche Monitoring und die Ursachenanalyse langsam und schwierig. Das Springen zwischen Tools, die Anpassung von Zeitbereichen und der Wechsel von Kontext und Sprache erhöhen die MTTI und MTTR.
Grafana Enterprise beinhaltet "Enterprise Plugins", die es dir ermöglichen eine Verbindung zwischen deinen vorhandenen Datenquellen herzustellen und diese gemeinsam in einem zentralen Dashboard zu visualisieren und miteinander zu korrelieren. Das bedeutet, dass du das Beste aus deinen komplexen, teuren Monitoringlösungen auf eine einfachere und effektivere Weise herausholen kannst. Der Grafana "Single Pane of Glass"-Ansatz ermöglicht es dir, deine MTTI/MTTR zu reduzieren und bietet alle erforderlichen Funktionen für den Aufbau einer zentralen Observability-Plattform.
In diesem Webinar erfährst du:
mehr über die Grafana-Plugins, einschließlich der Integrationen mit anderen kommerziellen Monitoring-Tools (wie Datadog, Splunk, New Relic, ServiceNow, Oracle und Dynatrace)
mehr Details über die verschiedene Plugins, z.B. wie man Template-Variablen erstellt und wie ihre Abfrage-Editoren funktionieren
über die fortschrittlichen Sicherheitsfunktionen von Grafana Enterprise, die du für den Aufbau einer sicheren, zentralisierten Observability-Plattform benötigst (SSO/SAML-Integration, Team-Gruppen-Mapping, Datenquellen-Berechtigungen, Audit-Logs usw.)
über verschiedene andere Grafana Enterprise Features, wie z.B. Query Caching, PDF Reporting und mehr
in mehreren live Mini-Demos wie du diese Produkte verwendest.
Senior Solutions Engineer, DACH at Grafana Labs
Stefan Kupstaitis-Dunkler ist ein Solutions Engineer bei Grafana Labs, der schon in den unterschiedlichsten Rollen in der IT-Branche gearbeitet hat. Er ist vertraut mit Python, Java, DevOps-Praktiken und DevOps-Tools sowie mit der Entwicklung und dem Aufbau von Open-Source-Datensystemen. Außerdem entwirft, baut und automatisiert er gerne skalierbare, und verfügbare Architekturen in der Cloud und in den Datencentern seiner Kunden.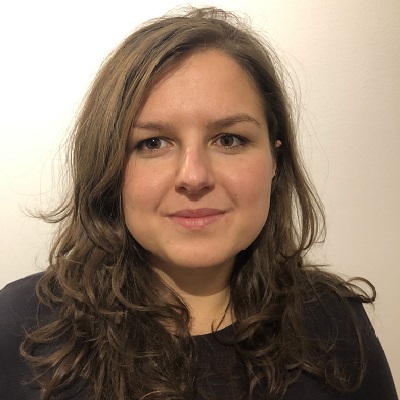 Ida Fürjesová
Software Engineer at Grafana Labs
Ida is a Software Engineer on the Grafana backend team. She has several years of experience working at various startups, building software in Go. Currently she is working on making the Grafana backend more traceable than ever.