Grafana East Coast Virtual Meetup August 2021
Join us virtually for a special EDT after work meetup hosted by Grafana Labs! Learn what the Grafana community is up to, get expert tips from the Grafana Labs team, participate in live Q&A, and get to know other Grafana users. Plus, you'll have a chance to win some Grafana swag!
Agenda:
"Helping farmers fight climate change with Grafana, Machine Learning, and IoT" with Tyler Locke, Emma Sagan, and James Ranson
"SLOs, SLIs, and where to find them" with Jacob Plicque III
"WTF! Migrating to Grafana's wide time series format" with Stephanie Closson
Networking chats & swag giveaways
Sessions:
"Helping farmers fight climate change with Grafana, Machine Learning, and IoT"
With record-setting levels of drought, wildfires, and extreme weather, the agricultural industry needs to understand the impact on crops, and in turn our food supply. Learn how the team at Agrology, developers of a prediction agriculture system, use Grafana to monitor and develop their products that help farms, vineyards, and orchards stay on top of changing climate conditions.
Presented by:
Tyler Locke, CTO & Co-founder at Agrology
Tyler has comprehensive experience of over 14 years as a hardware engineering professional, leading product R&D and manufacturing for IoT and medical device systems. Tyler has strong knowledge in all phases of product development, as well as experience developing a range of embedded devices such as infusion insulin pumps, energy monitoring systems, lighting control systems, embedded payment devices, and wireless IP security cameras.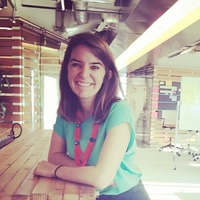 Emma Sagan, COO at Agrology
Emma has built shape-changing robots for DARPA, launched financial apps and products used by millions and developed data infrastructure tools to get people to vote in the last election. She created her own engineering major at Stanford University — a hybrid of Mechanical and Energy Engineering with a focus on Sustainable Manufacturing, which allows her to understand the complexity and potential impact for Agrology's technology.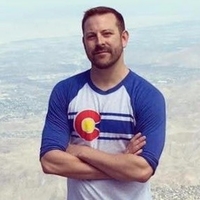 James Ranson, Founder at Virga
James is a Platform Software Architect and the Creator of CNCF Sandbox project Trickster, a dashboard accelerator for Prometheus. Prior to working with the Agrology team at Virga, he was with Comcast for over 8 years specializing in creating software and platforms that operate efficiently and scale horizontally. He is an expert on software development and release management, especially at the crossing point of agile methodologies and architecture.
"SLOs, SLIs, and where to find them"
Identifying the right the right Service-Level Indicators is mission-critical for any SRE team responsibile for meeting Service-Level Objectives and reporting on them. Find out how to sift through mountains of metrics and fill gaps in your data in order to visualize SLIs that actually matter for effective error budget tracking and actionable alerts in Grafana.
Presented by: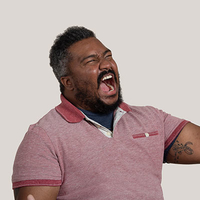 Jacob Plicque III, Senior Engineer at Grafana Labs

Jacob is a Senior Engineer at Grafana Labs, where he works on the integrations side of Grafana Cloud, helping companies build observability more quickly and easily. Jacob previously worked as a Senior Solutions Architect at Gremlin, helping companies build out their chaos engineering practice, as well as a Senior SRE at Fanatics on their e-commerce platform.
"WTF! Migrating to Grafana's wide time series format"
The wide time series format was introduced in Grafana 7.5, and has been the standard for time series data since. This new format does not work well with older panels though. WTF? Learn how to spot time series format issues, and solve them.

Presented by: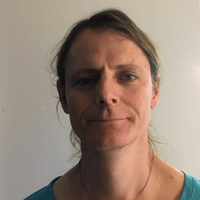 Stephanie Closson, Software Engineer at Grafana Labs

Stephanie Closson is a developer on the Enterprise Plugins squad. Passionate about data, Stephanie is constantly looking for trends in data insights, and making them available in Grafana.
Grafana Meetup FAQ
How do I attend?
Grafana meetups are hosted via Zoom Meeting. Register with your email using the form above and we'll send you the join information.
Do I need to have my camera and mic on?
Attendee video cameras will be disabled and microphones will be muted during the presentations which will take place for the first half of each event. Speakers will be taking questions from the Zoom chat. You are welcome to keep your video off during the networking and discussion parts of the meetup if you'd like, but you will need to use your mic or Zoom chat if you want to chat with other attendees in the discussion groups.
Are Grafana Meetups presentations recorded to watch on-demand later?
Only the presentation portion for the event will be recorded and available to view on-demand on the Grafana YouTube channel. We will not be recording the networking activities and discussion room breakouts hosted on Zoom.
Is there a code of conduct?

To help us ensure the safety and well-being of our community, all Grafana Meetups will adhere to the Grafana Labs Event Code of Conduct and we ask that all speakers and attendees review it before attending. Grafana Meetup hosts will be responsible for enforcing the Code of Conduct during the Zoom aspect of the event and have the right to remove attendees from the event who they determine are in violation of it.

How do I speak at a future meetup?

Grafana Meetup speaking slots are 8-15 minutes with an additional 5 for audience Q&A. If you're interested in speaking at a Grafana Meetup, fill out our speaker application form here.