On-demand webinar
Getting started with Grafana
Topic
Getting started with Grafana
Description
Agenda includes:
Connecting your data to Grafana
Exploring your data to gain insights
Visualizing your data in a dashboard
Correlating data from multiple sources
In this webinar, Marcus will show you how to get started using Grafana. He'll walk you through the user interface of Grafana.
In his demo, he'll walk you through the Grafana user interface while setting up monitoring for a web service that uses Prometheus and Loki to store metrics and logs.
You'll learn how to connect, explore, and correlate data in Grafana to gain valuable insights into your application.
Follow along with the demo with these two links:
Grafana Play: https://play.grafana.org
Grafana Fundamentals tutorial: https://grafana.com/tutorials/grafana-fundamentals
This webinar requires no previous experience of Grafana.
Speakers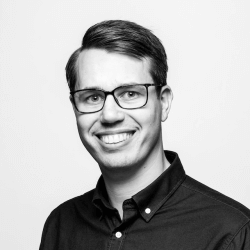 Marcus Olsson, Developer Advocate @Grafana Labs
Marcus Olsson has been building data infrastructure and cloud native applications for the past 9 years. He's an experienced public speaker and educator on software architecture and development practices. Today, he's a Developer Advocate at Grafana Labs, where he helps professionals become better at understanding and monitoring software systems.