Thanks for coming to our talk!
We appreciate you taking the time learning more about Grafana and hope you enjoyed our session. Sign up for Grafana event updates to stay in the loop and you'll be entered to win a Grafana T-shirt.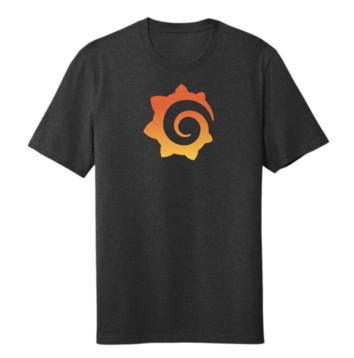 Get started using the Grafana Stack for observability
Check out our demo dashboard
Try Grafana on Grafana Cloud. Spin up a dashboard and get 10,000 series for Prometheus or Graphite metrics, 50GB of logs, 50GB of traces, 500VUh of k6 testing, and much more with our (actually useful) free forever plan!
Enter to win a Grafana T-shirt!