Important: This documentation is about an older version. It's relevant only to the release noted, many of the features and functions have been updated or replaced. Please view the current version.
Grafana documentation
Dashboards
Dashboard UI
Working with Grafana dashboard UI
The dashboard UI has the following sections to allow you to customize the presentation of data.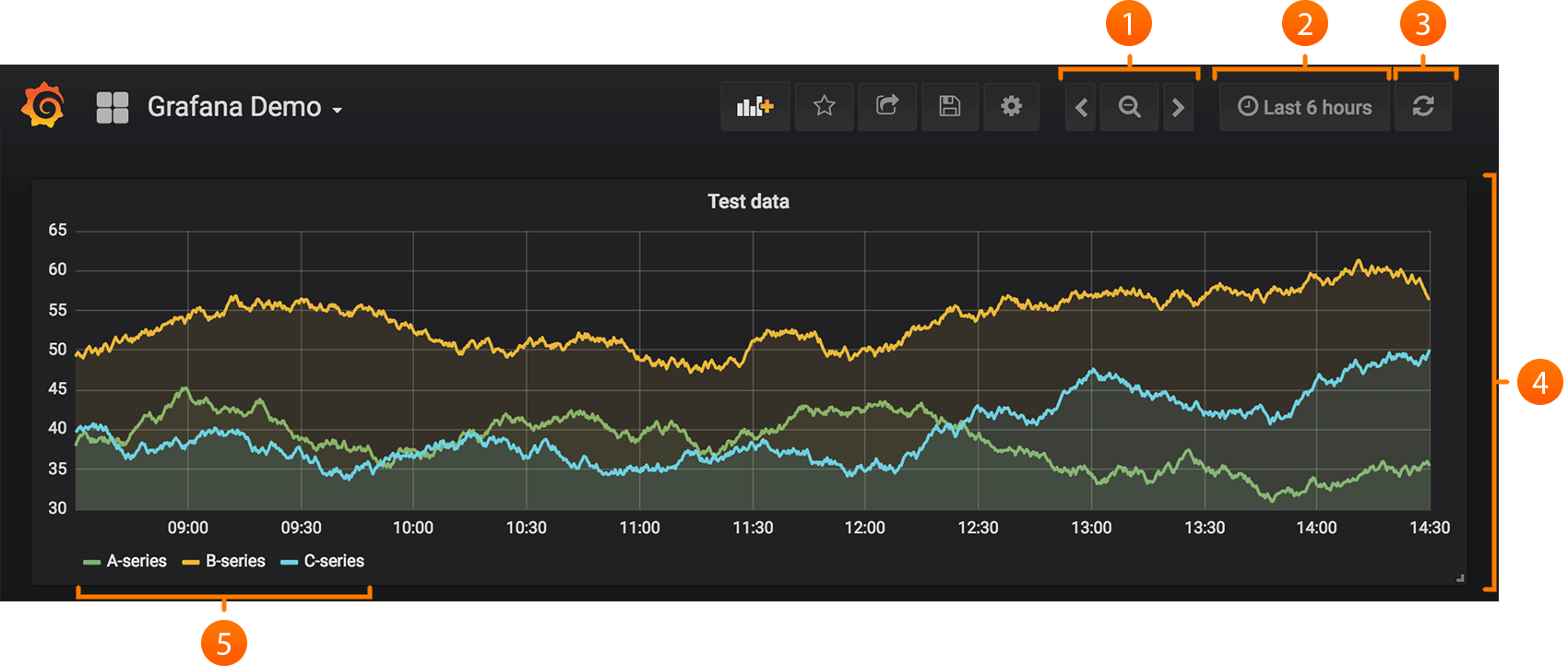 Zoom out time range (1)
Time picker dropdown (2). Access relative time range options, auto refresh options and set custom absolute time ranges.
Manual refresh option (3) Fetch new data.
Dashboard panel (4) Click the panel title to edit panels.
Graph legend (5) Change series colors, y-axis and series visibility directly from the legend.
For more details, see Dashboard header and Dashboard rows.