Working with Grafana dashboard UI
The dashboard UI has the following sections to allow you to customize the presentation of data.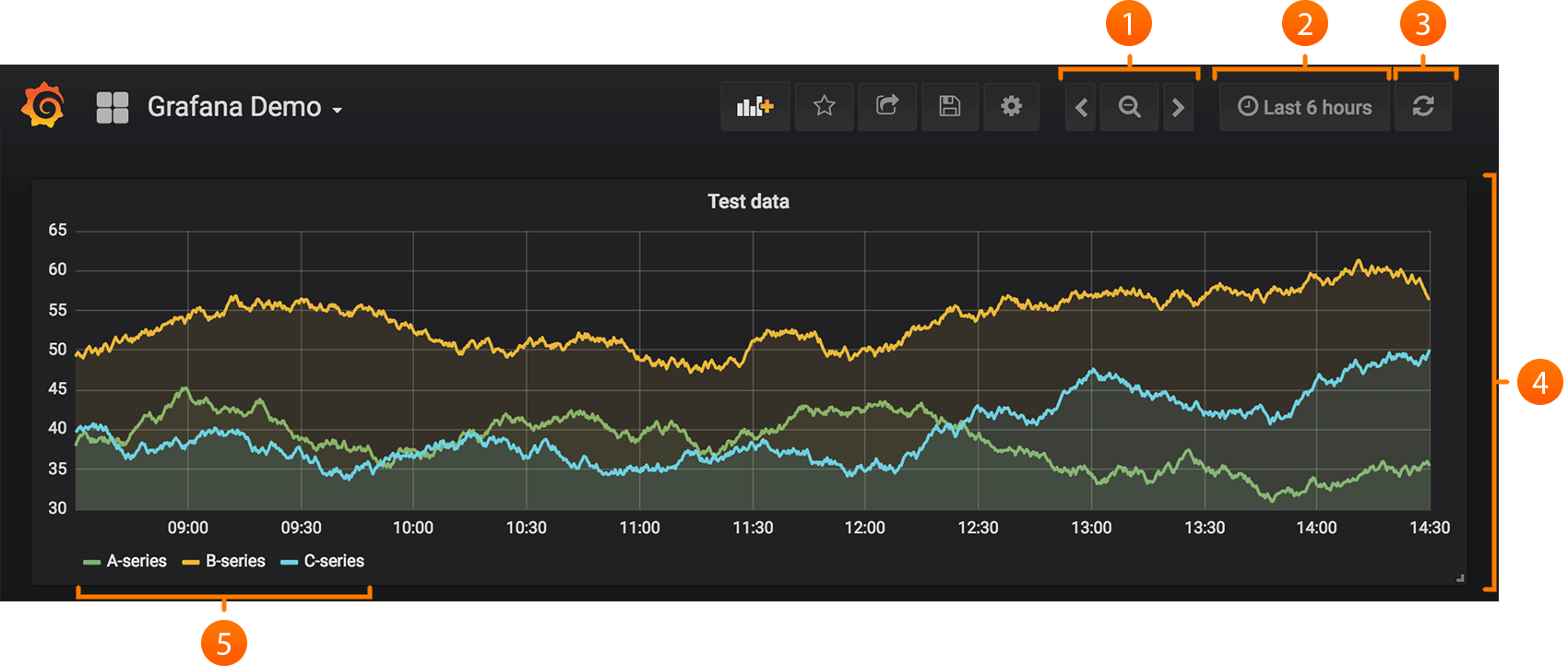 Zoom out time range (1)
Time picker dropdown (2). Access relative time range options, auto refresh options and set custom absolute time ranges.
Manual refresh option (3) Fetch new data.
Dashboard panel (4) Click the panel title to edit panels.
Graph legend (5) Change series colors, y-axis and series visibility directly from the legend.
For more details, see Dashboard header and Dashboard rows.
Related Grafana resources
Getting started with Grafana 8
Grafana 8.0 is here! Join us for a live walkthrough on how to get started using Grafana 8 and the Grafana 8 user interface while showing how to set up monitoring for a web service that uses Prometheus and Loki to store metrics and logs.
---
---