Menu
Grafana Cloud
k6
Analyze test results
Save, share, delete
Save, share, delete a test run
After you analyze your test, you might want to mark it for further analysis. To do this, you have a few options:
Save the test, keeping it beyond normal data retention periods.
Make notes on the test, preserving contextual details.
Export it to another format, so you can query it with the program of your choice.
Make a shareable link, so you can show the results to others.
Delete irrelevant tests, de-cluttering your UI.
To do any of these actions, use the vertical-dots icon to open the Test Result menu.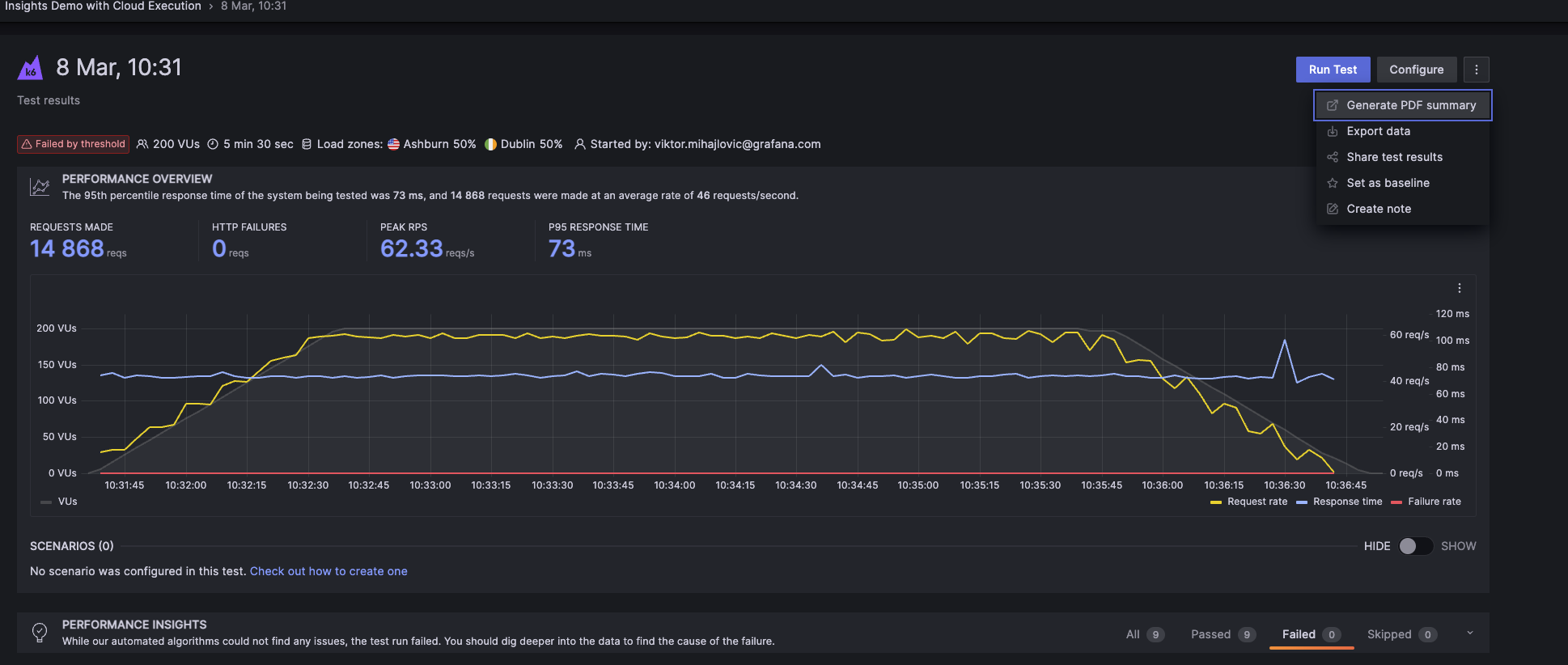 Share a test result
Project members can access the project test results. For non-project members, you have a few options to share test results:
Generate a PDF report. A executive summary of the test results. Read about the PDF report.
Export data to CSV format to query them with other program. Read about CSV format.
Share a public link that does not require authentication. This option could expose sensitive test information.
Create a note
The Create Note option launches a modal window with a text box.
You can write comments about the test, mark changes, or add any context worth noting.
Delete test results
⚠

Test deletion is irreversible.
Deletes the current test result.
Related resources from Grafana Labs
Additional helpful documentation, links, and articles: