Menu
Grafana Cloud
k6
Analyze test results
Manage test results
Manage test results
After you analyze your test, you might want to mark it for further analysis. To do this, you have a few options:
Save the test, keeping it beyond normal data retention periods.
Make notes on the test, preserving contextual details.
Export it to another format, so you can query it with the program of your choice.
Delete irrelevant tests, de-cluttering your UI.
To do any of these actions, use the vertical-dots icon to open the Test Result menu.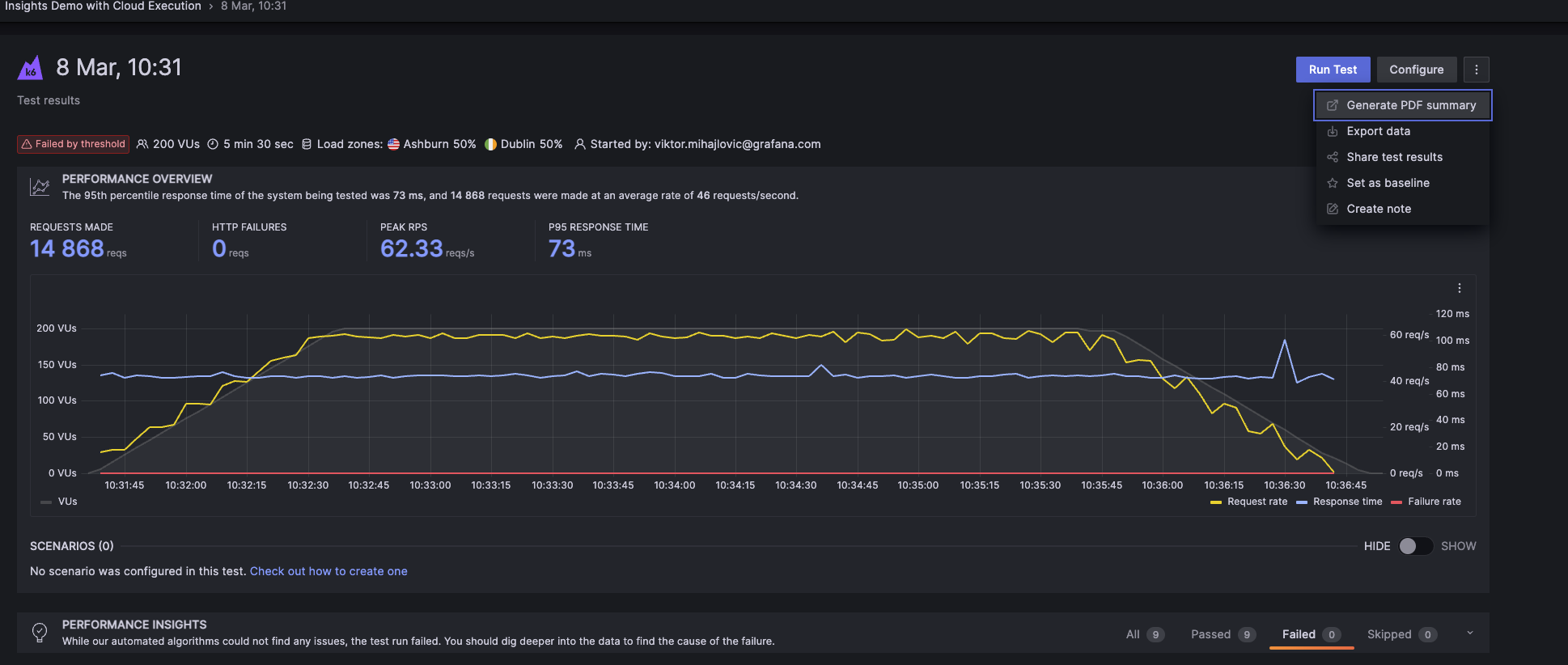 Save a test result
Besides saving a test as a baseline, you can also save a test to persist its data.
Each plan can save some number of test results indefinitely. Your plan determines how many tests you can save. To save a test run, follow these steps:
Use the three-dot icon in the top-right corner of your test run.
Select Save test result.
After you save a test, your test will be added to one of the available slots.
If you need to open up a slot for a new test to save, you can remove an old test. To remove a test, follow these steps:
On the side menu, head to Manage > Saved tests.
Select the test to unsave.
Select the three-dot icon, then Remove safe status.
Unlike setting a baseline, saved tests can have more than one test run.
Create a note
The Create Note option launches a modal window with a text box.
You can write comments about the test, mark changes, or add any context worth noting.
Delete test results
Warning: Test deletion is irreversible.
Deletes the current test result.
Related resources from Grafana Labs
Additional helpful documentation, links, and articles: