As Grafana Labs continues to grow, we'd like you to get to know the team members who are working on the cool stuff you're using. Check out the latest of our Friday team profiles.
Meet Dafydd!
Name: Dafydd Thomas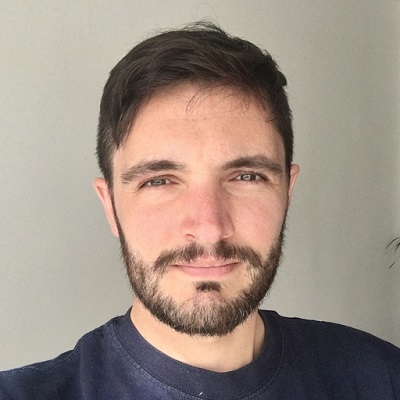 Senior Software Engineer Dafydd Thomas
Current location/time zone: I live in Bristol, U.K., which at time of writing is in the UTC+1 time zone. Bristol has been described as "lively yet laid-back" and "one of the most cosmopolitan centers outside London." I like it because it has an incredibly high density of independent breweries.
What do you do at Grafana Labs? I work on the systems supporting Grafana Cloud, specifically those systems managing the Grafana instances we run for our customers. We also identify opportunities for improvement that arise when running Grafana at scale. Hopefully, this work helps make the Grafana Cloud experience the best monitoring experience available.
I decided to join the team because I was looking for a strong, engineering-led company that also had a culture that promotes well-being and sensible work-life balance. I had also used and got great benefit out of using Grafana's suite of products in my previous place of work.
What's your GitHub handle? dafydd-t
What do you like to do in your free time? I enjoy doing analog things, like reading paper books or drawing pictures on paper. I also enjoy taking my dog running in the mountains. We have a baby on the way, so I'm enjoying my free time while it lasts.
What's the best part of your job? I enjoy having the time to think about problems and getting input from my colleagues. I learn a lot from them. I find it easy to carve out some interruption-free time when working at Grafana Labs, and I think that has been a huge benefit for me.
What's the last thing you binge-watched? I consumed the first season of Ted Lasso pretty quickly, and I'm now a slave to their Friday release cycle. (Is this how we used to live?) I am curious to know if Brett Goldstein had a sore throat after putting on that grunty voice all the time.
What's your claim to fame? For a charity event, a friend and I once hitchhiked from Bath, U.K., to Paris whilst dressed as cows. One of our drivers was going to Heathrow anyway and bought us plane tickets. So an hour later we were in the executive lounge drinking mimosas, getting side glances from the business folk around us.
Due to the last-minute nature of the booking, my bag didn't make it onto the plane, so for my first 24 hours in Paris, I had to stay dressed as a cow.
Last I know, we still hold our university's record for fastest hitchhike.
What's the last thing you got off your bucket list? I cycled across Wales following the Lon Las Cymru route this spring, to celebrate the end of our long, Covid-restricted winter.