As Grafana Labs continues to grow, we'd like you to get to know the team members who are working on the cool stuff you're using. Check out the latest of our Friday team profiles.
Meet Ryan!
Name: Ryan Geyer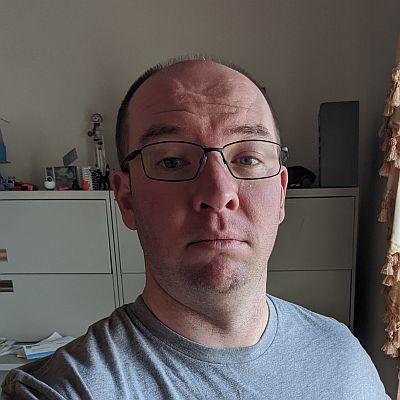 Senior Cloud Integrations Engineer Ryan Geyer
Current location/time zone
I'm in Lompoc, California, U.S. I'm only a couple miles away from Vandenberg Space Force base, home of all West Coast SpaceX launches intended for retrograde or polar orbits. It's also right in Santa Barbara wine country, depicted in the movie Sideways.
What do you do at Grafana Labs?
I build Grafana Cloud integrations, easy-to-consume dashboards to help people onboard to Grafana Cloud more seamlessly and experience the eye-watering awesomeness of Grafana more quickly.
What open source projects do you contribute to?
I haven't really contributed to any notable projects, though I have provided some tooling and 3D printable models to a community of Pokémon GO scanner operators.
What are your GitHub and Twitter handles?
GitHub: rgeyer
Twitter: rjgeyer
What do you like to do in your free time?
Cycling, 3D printing, working on cars.
What's your favorite new gadget or tech toy?
As a longtime fossil fuel lover, I'm actually SUPER excited about the future commoditization of electric vehicles. The new Ford F150 lighting feels like a turning point, and something I'm very interested in.
What's the best part of your job?
Getting to help people have that "a-ha" moment.
What's your favorite food?
Anything that appears on the sandwich alignment chart.
What's the first thing you want to do post-Covid?
Hug some friends.