We're gearing up for the upcoming release of Grafana 8.0 with the biggest Grafana community conference ever! This year's GrafanaCONline will take place June 7-17 and include over 30 sessions featuring 70 different presenters from across the world. There are over 700,000 active installations of Grafana, and with a 90% increase in guest speaker applications compared to last year's event, we were amazed by what everyone's been building in Grafana this past year!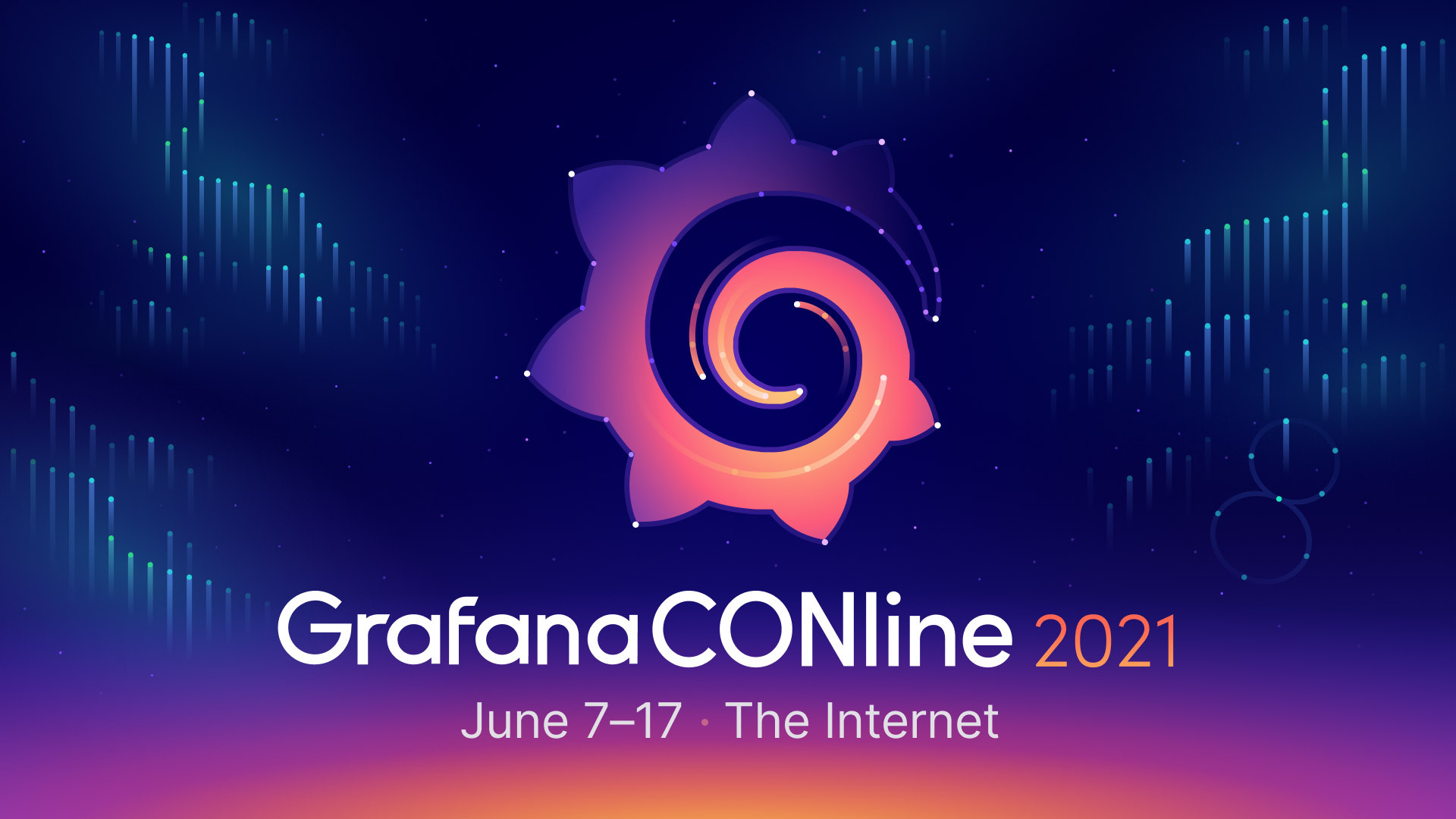 From monitoring the economic impact of the pandemic and protecting parts of the International Space Station, to high performance computing and the largest scale IT infrastructure setups, the agenda has something for everyone. We hope you're as excited as we are! Without further ado, here's a preview of what you can expect.
From the Grafana Labs team
At the official kickoff of GrafanaCONline 2021, we'll look back at the past year, celebrate the community, share dashboards spotted in the wild, make some exciting announcements, and preview what's to come.
The Grafana team will take a deep dive into all the exciting new features in our latest major release.
Our Grafana, Prometheus, and Loki workshops at ObservabilityCON filled up quickly! For this year's GrafanaCONline, we increased capacity so more of the community could learn how to get started with the Grafana Stack.
From the community
How do you measure UV effects on the International Space Station? With Grafana, of course. In this out-of-this-world session, you'll see how for one whole year, data was flowing directly from sensors on the ISS into Grafana dashboards on earth and understand what research was gleaned from that mission.
Did you know that Grafana Cloud powers the full stack observability solution at Dapper Labs? That means if you've touched NBA TopShot or any number of NFTs, the reason it's up and running is thanks to Grafana Cloud. Come learn how Grafana Loki, Grafana Tempo, and Cortex have helped bring together logs, metrics, and traces into Dapper's core observability stack.
Everything is bigger in Texas, including their monitoring tool sprawl, but thanks to Grafana Enterprise, the Texas-based grocery retailer H-E-B can see everything from every team in one place. Moreover, they've seen their use cases grow beyond system monitoring, to helping keep track of cloud provider spend as well as measuring the human cost of outages by the length of Zoom war room sessions.
See you at GrafanaCONline!
The moment Grafana fans around the world have been waiting for is here: Check out the full GrafanaCONline 2021 schedule! And if you haven't already, register now for free.