As Grafana Labs continues to grow, we'd like you to get to know the team members who are working on the cool stuff you're using. Check out the latest of our Friday team profiles.
Meet Daniel!
Name: Daniel Palay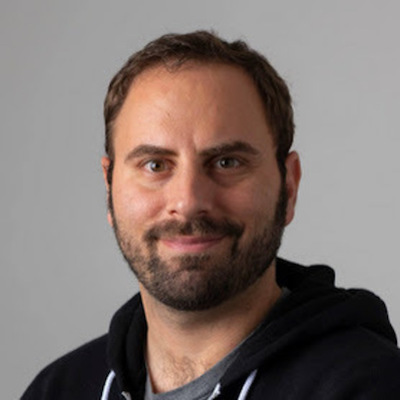 Grafana Labs Senior Manager, Customer & Community Marketing
Current location/time zone:
San Jose, California, PDT.
What do you do at Grafana Labs?
Well, if I had a business card it would say "Senior Manager, Customer Advocacy." But what I do is lead the Customer & Community Marketing team at Grafana Labs. Between myself and Sam Coren (you may remember her from blogs such as this one), we have the pleasure of working with our customers and community members to discover, capture, tell, and share their success stories with the public. Our work can be found on the Grafana Labs success page, but also on a GrafanaCONline and ObservabilityCON stage near you (which these days is pretty much just as close as the nearest internet browser).
As for what brought me here… that's easy. The people. Now I'm not just talking about the people of Grafana Labs, though they are all top-notch professionals and even better humans. What I am really talking about are the people that make up the broader Grafana community. When you think of it, the project itself was created to help people solve a problem that Kibana wasn't made for at that time, and since that point, the people of the Grafana community (whether they are employed by Grafana Labs or not) have just been marching together trying to help people solve problems. And it's an honor to march alongside them now.
What are your GitHub and Twitter handles?
I'm pretty easy with my handles (though I suppose the other two Daniel Palays in my family not being on Github or Twitter helped). Github: @danielpalay Twitter: @danielpalay
What do you like to do in your free time?
Prior to the onset of the pandemic, I played ice hockey on a few teams as part of the Sharks Ice Adult Hockey league. It was a great way to get some exercise (especially those 16-ounce curls post-game). I think that is one of the things I look forward to the most once this all gets back to normal, though I'm pretty sure my pads will be more used to protect me from falling than they will from the impact of the pucks and sticks considering I haven't skated in 13 months.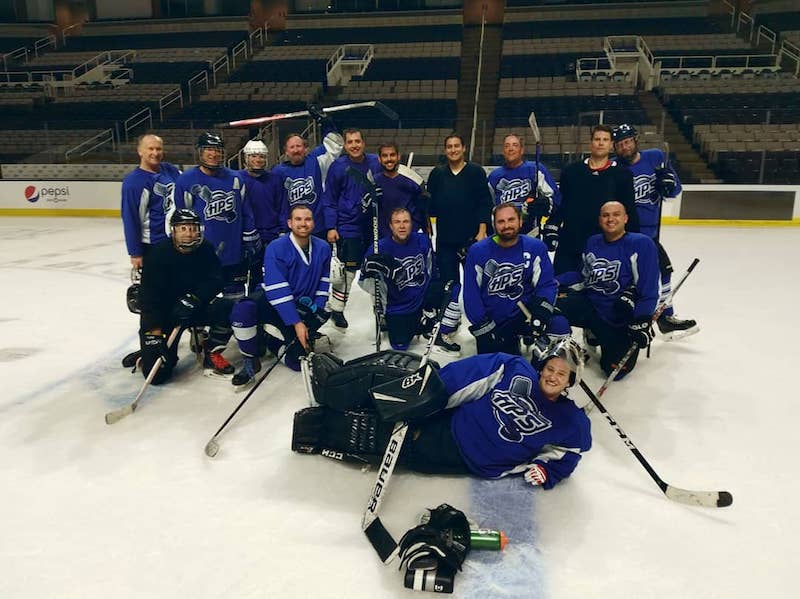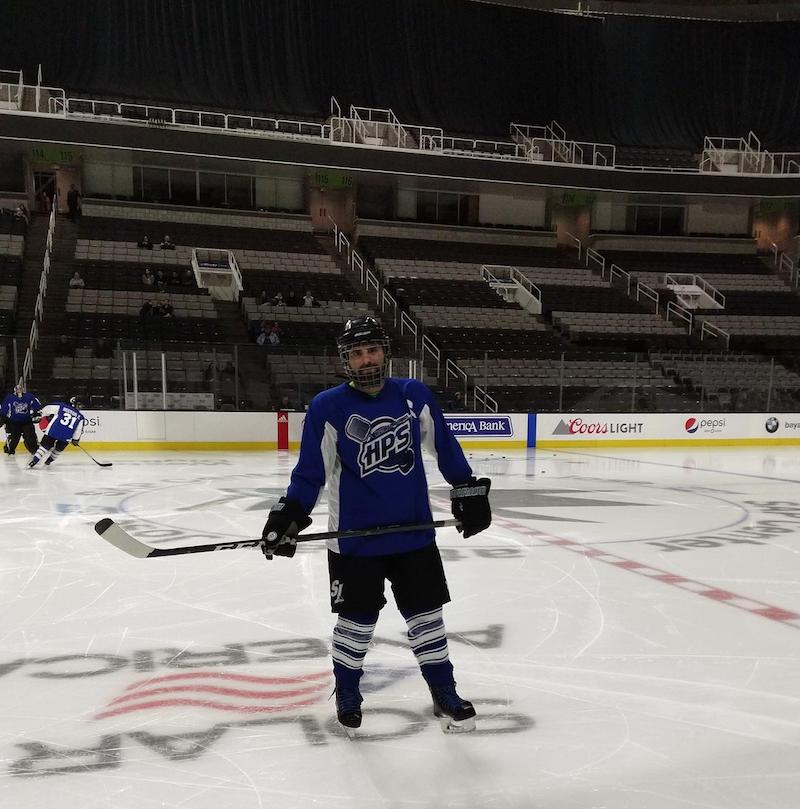 But I suppose over the last 13 months, I've been spending a lot of time learning how not to screw up home improvement projects (I did learn how to change a faucet, mount a TV, and design a wine cellar), organizing the garage, and going on a lot of long walks. Beyond that, I spend time enjoying life (be it at a winery, traveling, and rewatching Schitt's Creek) with my wife, Jenny, and our ~9 year-old cat Little Man.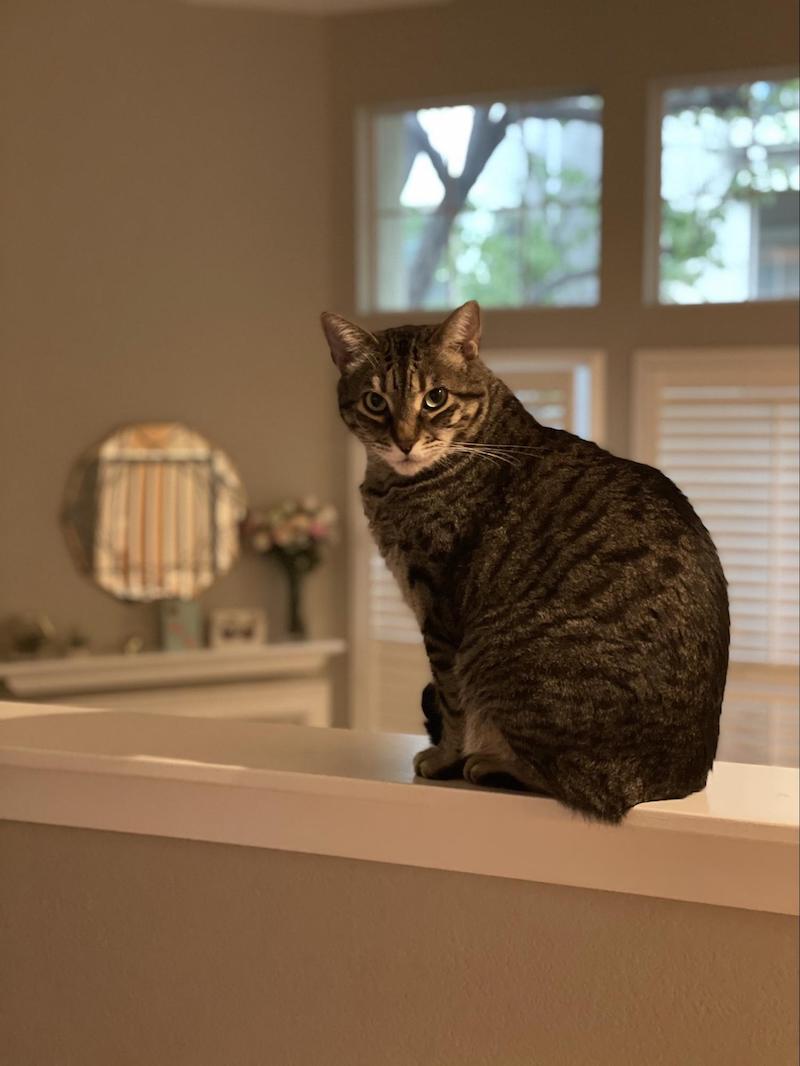 What's your favorite new gadget or tech toy?
I think it's my iPhone 12 Pro. I know that's not something that super special, but given how many pictures we take of Little Man, getting to play around with the Portrait mode with him is really fun. Plus somehow when we upgraded, we're paying less for our plan, so I'll take that any day.
What's the best part of your job?
That's easy. Getting to hear the joy, pride, and excitement in the voices of our customers when they tell our team or our audiences at GrafanaCON, ObsCON, or really anywhere in between about the work they are doing with Grafana. It's why I love being part of Grafana Labs' storytelling team, because it's about capturing that passion and those successes (mixing it with a little Grafana software love, as we all like getting paid) and churning out the story of the people behind the successes. If you're reading this and think you have a story we should tell, reach out to stories@grafana.com and we'll be in touch to see what magic we can weave together.
What's the last thing you binge-watched?
Ted Lasso. As an American who married into a British family, I've definitely found myself in the position of hearing someone speaking English words but having no idea what they mean. In fact, I'm pretty sure I've made some of the same exact cross-eyed, confused faces. Thankfully, my wife knows exactly what that look means now and instantly gives me the translation. Oh, and I've definitely been smooshed in a car that is way too small for my luggage, almost got run over by a cab trying to cross the street, and suffered the surprise of drinking bubbly water.
But Ted is wrong, a good cup of tea with some milk is delicious. 
What's your best WFH tip?
Since we are all working from laptops these days, it means that the "home office" can travel with us to the kitchen table, the couch, the bed, or the patio. But that means we are always on, always within spitting distance of pulling up email or Slack or anything else, and that can be really unhealthy from a mental perspective (especially during Covid times). So I've done my best since last March to leave my work laptop plugged in on my desk, so that when I'm at my desk I am "at the office," but when I go to other parts of our house, I am at home and mentally present to experience life with my family.