As Grafana Labs continues to grow, we'd like you to get to know the team members who are working on the cool stuff you're using. Check out the latest of our Friday team profiles.
Meet Isaac!
Name: Isaac Kim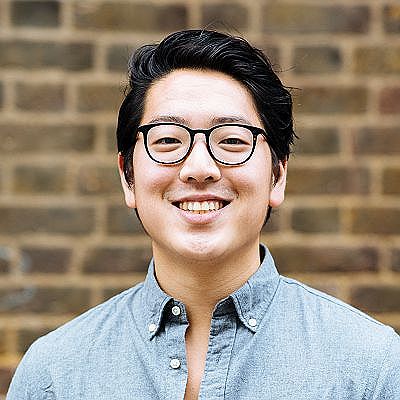 Enterprise Account Executive Isaac Kim
Current location/time zone
New Jersey/N.Y.C.-raised, but currently keeping it weird in Austin, Texas! U.S. Central Time.
What do you do at Grafana Labs?
I sell the things that we build at Grafana Labs. :) I took computer programming 101 as an elective in my last university semester, and it ended up being my favorite course. In another life, I think I might've liked to have focused on software engineering. Coming from selling for a few years into the marketing technology space, I was looking for a new challenge that was more technically involved and enterprise-focused, as well as a team of top sales talent that pushed me to continuously improve. Grafana Labs had all of those attributes in spades.
What do you like to do in your free time?
I love food and travel. Covid has mostly halted the latter (I'd planned a two-week trip with my partner to the Amalfi Coast for last May, which couldn't have been more poorly timed), so I've spent a lot of time cooking at home and learning new recipes. Mostly recently, I've been recreating a lot of my family's Korean jigae (stew) recipes. I also avidly support Liverpool Football Club.
What's your favorite new gadget or tech toy?
I was recently gifted a Fujifilm Instax Mini 11 instant film camera and have been enjoying learning how to shoot with a Polaroid camera.
What do you do to get "in the zone" when you work?
Cold brew coffee and a breakfast taco.
What's the best part of your job?
Easily my customers.
Selling commercial products that enhance and support the Grafana Labs observability stack (Grafana, Prometheus, Loki, and Tempo) is a deeply rewarding sales experience. I've been fortunate to enable my customers across an incredibly diverse variety of telemetry use cases, ranging from power plants and manufacturing facilities to blockchain networks and online gaming platforms supporting hundreds of millions of users.
There's also something incredibly unique about approaching customer problems with Grafana Labs' big-tent philosophy. While we do offer an end-to-end stack for metrics, logs, and traces, we don't require lift-and-shift and migration from existing investments to enable better observability. If you're happy with tools like Elastic, InfluxDB, Datadog, and Splunk — great! We believe that no single vendor can own your company's observability strategy, and Grafana can serve as the fabric that weaves your multiple monitoring tools into a single, actionable place.
What's your favorite food?
Any Korean food that my grandmother or mother makes, but my two favorites are daenjang jigae (된장찌개) and spicy soondubu jigae (순두부찌개).
What's the last thing you binge-watched?
I just finished bingeing Season 6 of Alone, which is to date the most raw, visceral season of reality television I've ever watched.
What superpower do you wish you had?
Teleportation, easily. Instant customer onsites without the travel!
Do you have any hidden talents?
I play six instruments and used to sing with an internationally touring choir. I had the opportunity to perform in the Notre Dame Cathedral over a decade ago!
What's the last thing you got off your bucket list?
Visiting the Galapagos Islands.
What's the first thing you want to do post-Covid?
Take that trip to the Amalfi Coast. :)