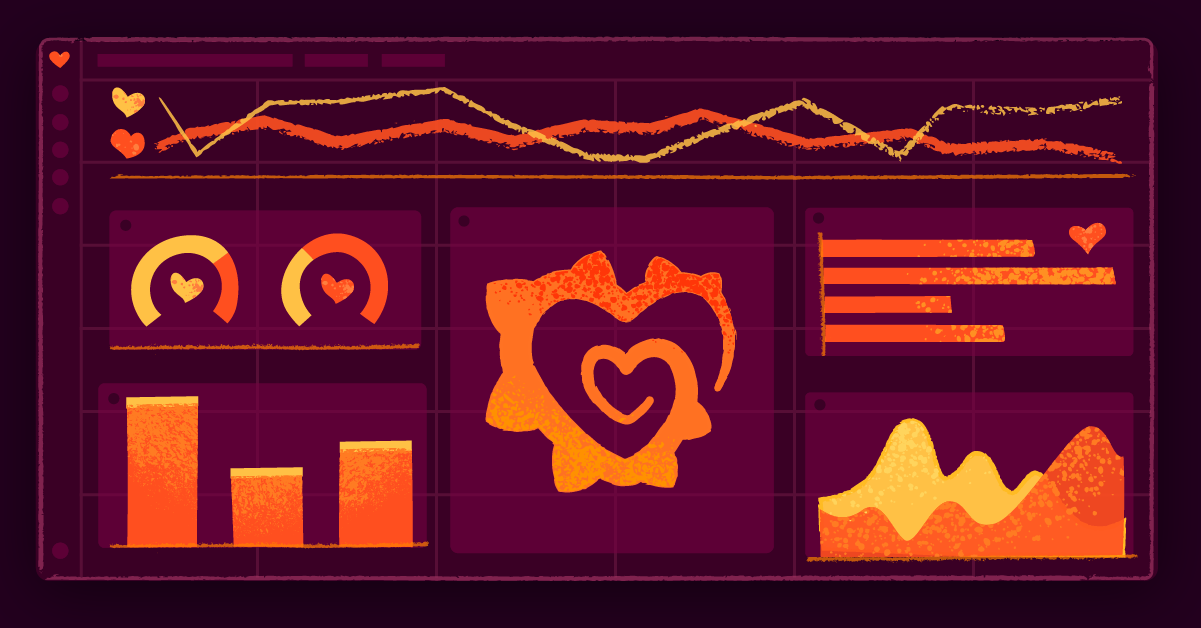 You:  Basking in the warm glow of a screen displaying a Grafana dashboard that you so lovingly put together. Adoring the new Time series panel in Grafana 7.4. Writing PromQL queries without a care in the world and filled with excitement about showing off your pretty new panels to your team.
You break your gaze, begin to close your laptop, and prepare to take a break. But something is off. You think to yourself for a moment, "The surface of this laptop seems so empty. I wish I had some stickers to put here."
Team Grafana:  It's been ages since we've gone to an in-person meetup or conference. We're kind of lonely. We should see what the community is up to. What if we offered to send them some stickers for Valentine's Day? That would be nice.
It sure would be nice, wouldn't it? Well, let's close the loop on this missed connection then! We've got these new limited-edition Observability Sticker Packs that we'd love to send your way: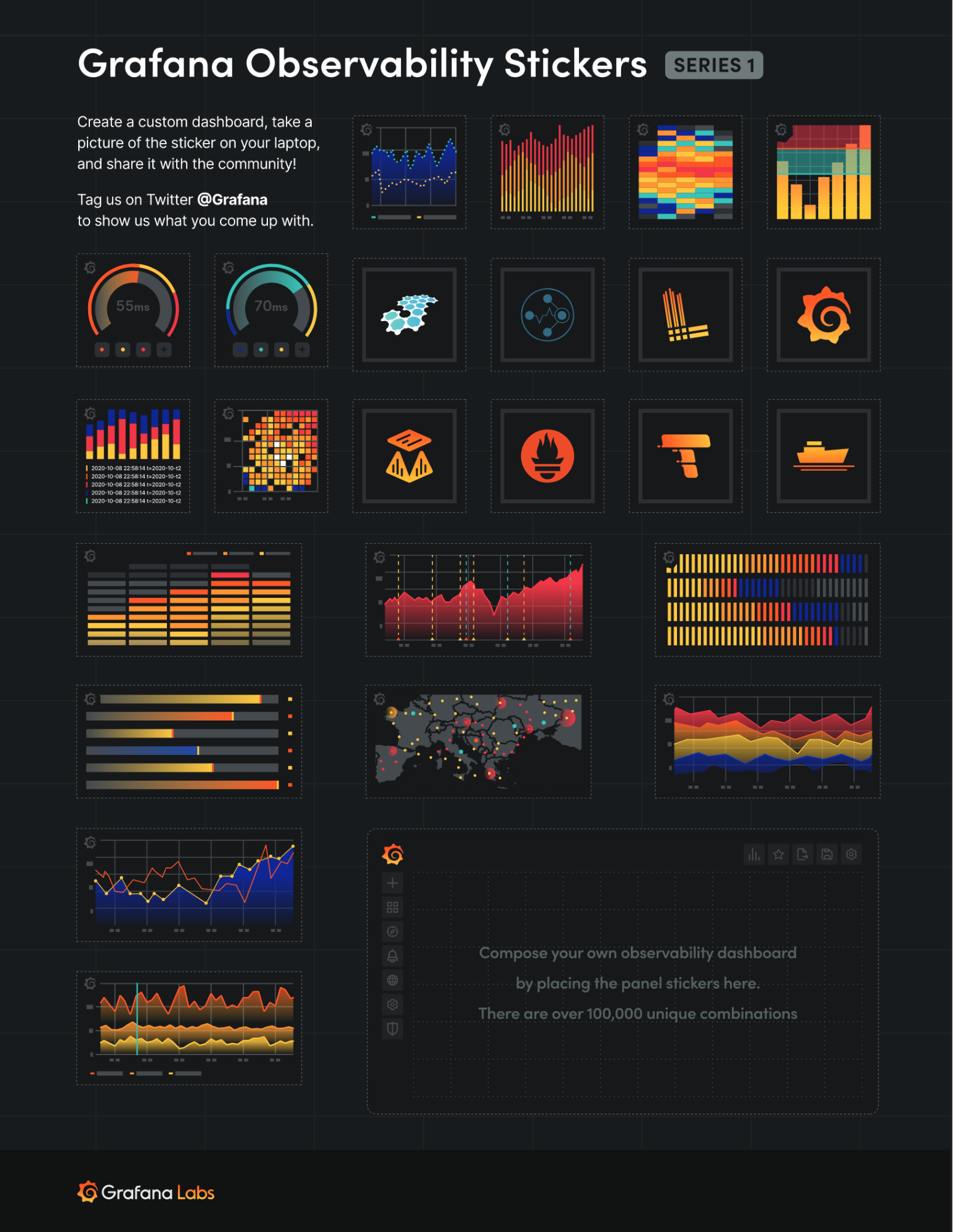 How can you get some stickers?
All you have to do for a chance to win is:
Tweet or post on LinkedIn why you love Grafana using the #GrafanaLove hashtag, and

Submit your entry form here by February 15 at 8:00 UTC.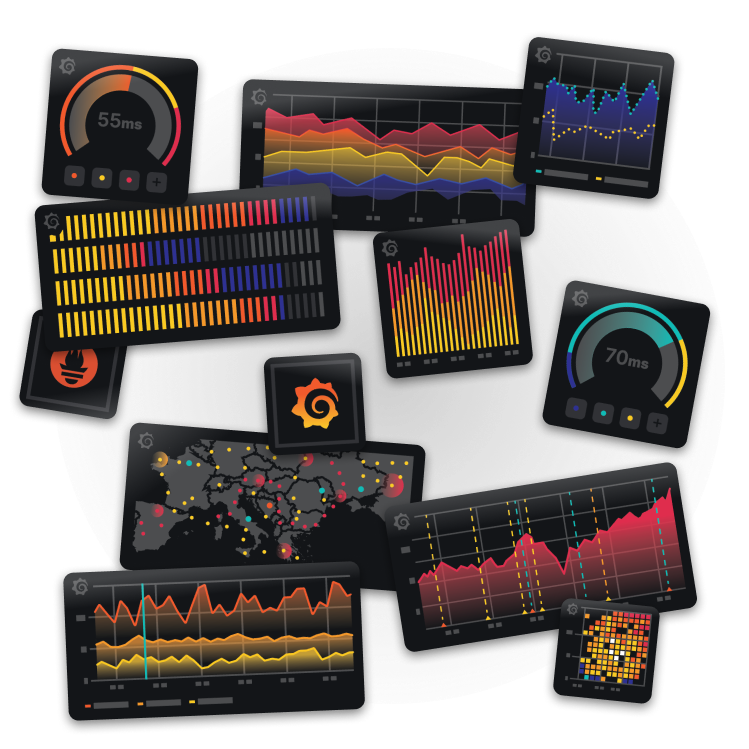 Make it special. Unlike our love for the Grafana community, which is endless, our supply of stickers is not. Once they're gone, you'll have to wait until Series 2!