Don't miss tomorrow's intro-level webinar on observability with Prometheus
Published: 20 Jan 2021
Interested in observability, but need help navigating all the buzzwords? Join us tomorrow for an intro-level webinar on observability, Prometheus, and beyond, led by Grafana Labs Director of Community and Prometheus maintainer Richard 'RichiH' Hartmann. Sign up to attend live on Jan. 21 at 12:30 ET/17:30 UTC.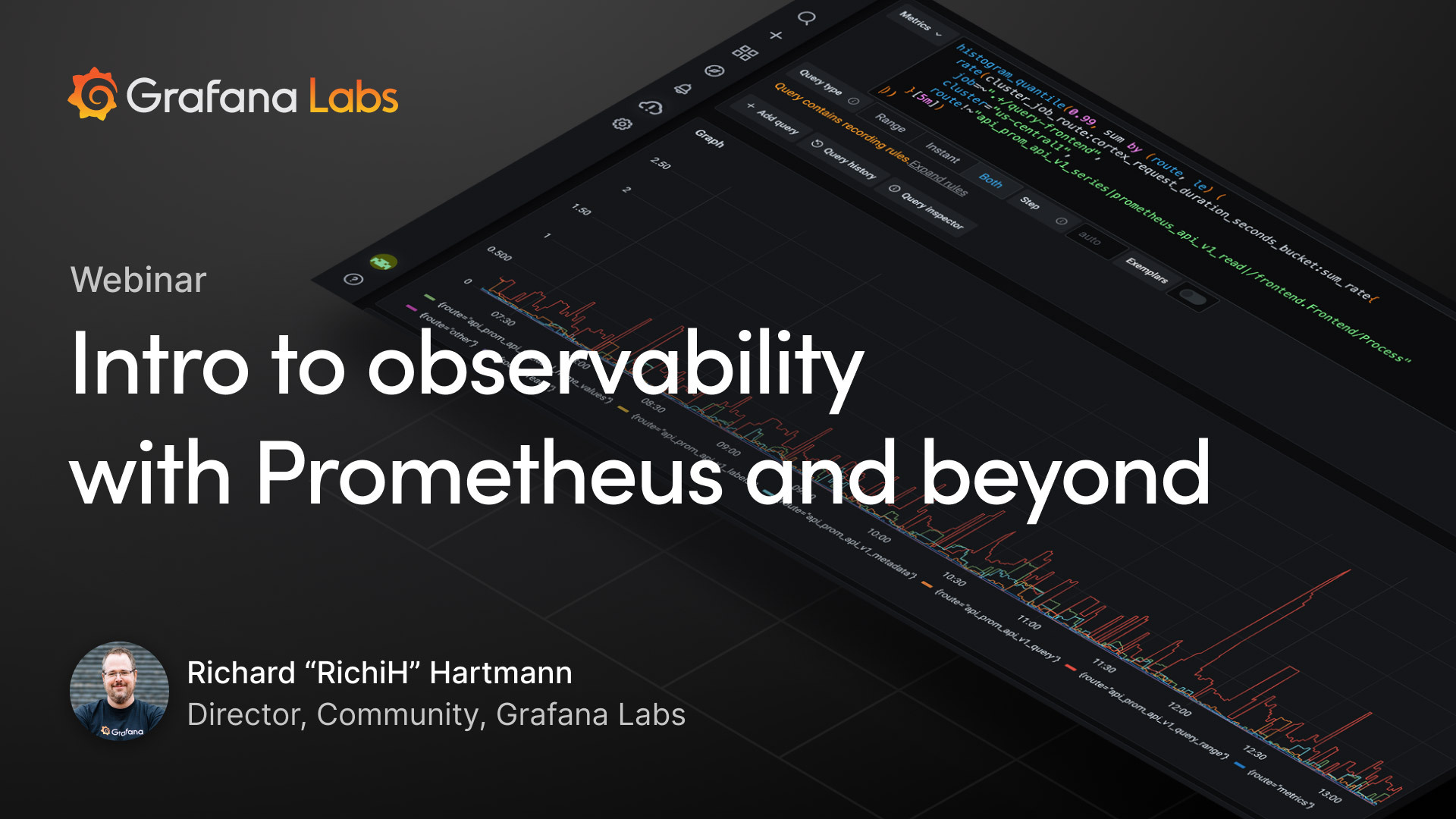 During this webinar, Richi will offer an overview of effective observability for modern cloud workloads, including a deep dive into Prometheus, the leading open source project focused on metrics and alerting that has changed the way the world does monitoring and observability. The webinar will also cover the three pillars of observability (metrics, logs, and traces), how they are tied together, and the tools that are guaranteed to work well together.
If you can't attend the live webinar, a recording will be available. Register now to receive a link to watch on demand.
Want to get started with observability quickly? We've just announced new free and paid Grafana Cloud plans to suit every use case — sign up for free now.
Related Posts
With Grafana Cloud integrations, you will have a Prometheus- and Grafana-based observability stack, including preconfigured dashboards and alerts, up and running in minutes.
It's no longer just about metrics, logs, and traces. Grafana Labs' VP of Product Tom Wilkie and Red Hat Software Engineer Frederic Branczyk make some bold predictions for the future of observability.
The new Grafana Cloud free and paid plans give you everything you need for monitoring: Prometheus and Graphite for metrics, Loki for logs, and Tempo for tracing, all integrated within Grafana.