As Grafana Labs continues to grow, we'd like you to get to know our team members. Check out the latest of our Friday team profiles.
Meet Matthew!
Name: Matthew Helmke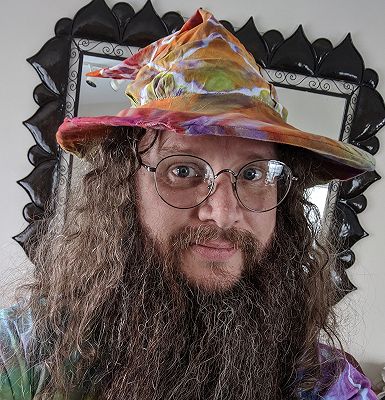 Senior Technical Content Developer Matthew Helmke
What's your current location/time zone?
I'm in the Midwestern United States, Central Standard Time (GMT-6).
What do you do at Grafana Labs?
My title is Senior Technical Content Developer, which is a fancy way of saying that I create things like documentation, tutorials, and blog posts that are highly technical and intended to help people figure out how to use Grafana to do things that they find useful.
What open source projects do you contribute to?
Over the years, I've contributed to several, including back in the pre-Git days using Bazaar and Subversion. I'm probably best known for content, such as my work on many editions of both Ubuntu Linux Unleashed and The Official Ubuntu Book.
What are your GitHub and Twitter handles?
GitHub: matthewhelmke
Twitter: matthewhelmke
What do you like to do in your free time?
Mainly, I'm a husband and father. When time permits, I play guitar and bass and sing, I enjoy playing Dungeons & Dragons with friends, and playing video games.
What's your favorite new gadget or tech toy?
I bought an Oryx Pro laptop from System76 that runs the Ubuntu-based Pop!_OS that I'm loving, both from hardware and software perspectives. Supporting an open source company is a huge bonus.
What's your claim to fame?
I spent several years living in Morocco and learned the local dialect of Arabic, called Darija. I collected a huge repertoire of jokes in Darija and ended up writing a short book, Humor and Moroccan Culture, by transcribing several jokes in Darija and then writing to foreigners about the aspects of culture they likely don't understand that make each joke funny to locals.
What's the first thing you want to do post-Covid?
Hug anyone and everyone who wants a hug. I'm feeling hug-deprived.