As 2020 comes to a close, we're looking back at the 10 most-read blog posts of the year. Here's another chance to check them out in case you missed them the first time around.
The goal of this major release, announced during GrafanaCONline in May, was to extend on the Grafana platform by making it easier and more consistent for existing users, and intuitive and simple for those not familiar with Grafana.
Follow Ivana Huckova's blog post on Prometheus Alertmanager for a beginner's guide to setting up alert notifications for Slack, PagerDuty, and Gmail.
Another 101-level Prometheus post, Emil Tullstedt's blog focuses on the features of the PromQL query language.
At FOSDEM 2020, Malcolm Holmes and Julien Pivotto discussed creating fully reproducible Grafana dashboards using Grafonnet – and why it leads to better workflows.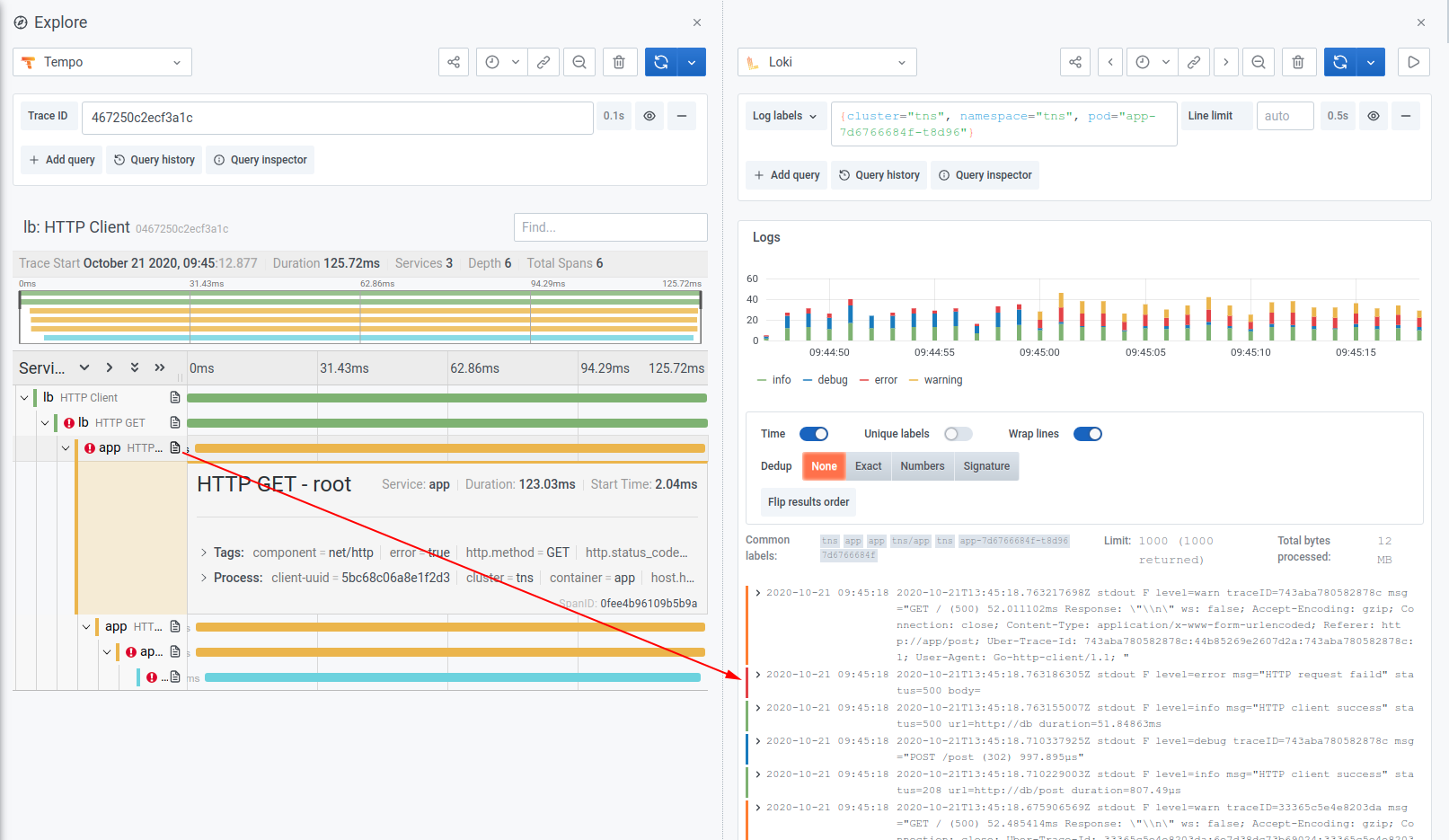 Tempo creator Joe Elliott provides the details about the open source project, which is designed to be a robust trace id lookup store whose only dependency is object storage (GCS/S3).
Does your organization need to invest in log management? Grafana Labs Solutions Engineer Ward Bekker breaks down everything you need to know about Loki.
Learn how to turn a Prometheus histogram into a stat panel, bar gauge, or heat map in Grafana in this tutorial.

Why on earth would you need another Y axis? In this post, Marcus Olsson explains dual axis graphs in Grafana, and when you should use them. 
YAML sucks! Tom Braack struck a chord with this blog post explaining why existing tools hardly ease this pain, and what we at Grafana Labs did about it with our new project, Tanka.
This post shows how to easily track certificate expirations using Prometheus and Grafana.