As Grafana Labs continues to grow, we'd like you to get to know our team members. Check out the latest of our Friday team profiles.
Meet Dustin!
Name: Dustin Valencia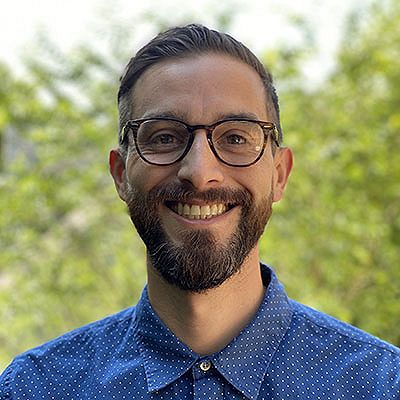 Grafana Enterprise account executive Dustin Valencia
What's your current location/time zone?
Atlanta, GA (EST).
What do you do at Grafana Labs?
I'm an Enterprise Account Executive—which is a fancy way of saying that I get the amazing privilege to work with some of the best and brightest minds in the world. I get the opportunity to partner with customers who are working on projects that extend beyond IT and into critical business issues. Grafana (and really our entire stack) has so much momentum right now; it's incredible to see!
Why did you decide to join the team?
I had the unique opportunity to join Grafana Labs in the middle of a global pandemic. But even in this new normal where everything was done via video conferencing, I felt a sense of home with everyone I spoke to during the process—every conversation was transparent and passionate! With my background in open source technology, I had been tracking Grafana Labs as a company for a while . . . and I wasn't surprised that I was boarding a rocket ship! :)
What are your Twitter and LinkedIn handles?
@dustinv on Twitter and dvalencia on LinkedIn.
What do you like to do in your free time?
I love hiking new trails in North Georgia. We are fortunate to live a short drive from the southern starting point to the Appalachian Trail. There is something about being outside, away from technology, and enjoying nature with your family! With five children in the house, some of our favorites activities include Hamilton, Harry Potter, and Mexican Train Dominos!
What do you do to get "in the zone" when you work?
First, it always starts with a cup of black coffee. Next, I'll put on my Bose QC35s, open up Spotify, and hit play on a '90s Hip-Hop track list. I always have a Moleskin (has to be squared!) next to me to capture notes.
What's the best part of your job?
Hands down, the people. When you love the people you work with—knowing they are here to help you win—it's an absolute pleasure to hit the ground running each morning.
What's your favorite food?
A burger with pimento cheese and smoked bacon.
What's the last thing you binge-watched?
Patriot Act with Hasan Minhaj. Super bummed it was canceled… :(
What's your claim to fame/greatest achievement?
A little doughnut shop in our town consistently ranks as No. 1 in Atlanta. Each year on the 4th of July, they have a doughnut eating competition . . . and I happen to be the reigning champ. ;)
What's the last thing you've gotten off your bucket list?
As a family, we love visiting the U.S. National Parks. Last year, we trekked through Wyoming, Idaho, and Montana, and visited Yellowstone and Grand Teton. They were breathtakingly beautiful, and we can't wait to go back. We've done a few in Colorado in the past, and next year we have plans for Black Canyon of the Gunnison, Arches, and Canyonlands. We'll also take a long weekend to visit Biscayne and Everglades in South Florida!