As Grafana Labs continues to grow, we'd like you to get to know our team members. Check out the latest of our Friday team profiles.
Meet Roshni!
Name: Roshni Sondhi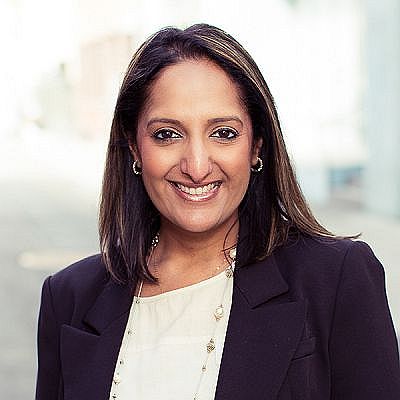 VP, Customer Experience Roshni Sondhi
Current location/time zone
Atlanta, GA; eastern time zone.
What do you do at Grafana Labs?
I lead our Customer Experience team. Here at Grafana Labs, that is Customer Success, Professional Services, and Customer Support. The team is focused on ensuring the post-sale experience for our customers is best in class! I joined Grafana Labs because of the people! Over the past year, every person I ever interacted with blew me away. I loved how honest, humble, and passionate every person was. Every conversation energized me and made me eager to learn more.
What is your Twitter handle?
What do you like to do in your free time?
I love to cook — this year I made it a goal to make a beef wellington and pasta from scratch. Given the pandemic and all the time at home, I was able to learn to make both those things over the spring. I love to travel, and experience new culture through food and wine. I have two young kids (5.5 and 2.5) who also keep me busy! I spend my free time with my family cooking, singing songs from Frozen, or learning about superheroes!
What do you do to get "in the zone" when you work?
I listen to music loudly. I make sure to have two 1-liter bottles of water, 2 sparkling waters, and some snacks at my desk so that I can stay focused. Music lets me dance/sing. I tend to use a blank piece of unlined paper and colored pens to help me brainstorm and try to minimize any distraction.
What's the best part of your job?
Getting to know people, growing the team's skills, solving business challenges, and building processes.
What's your favorite food?
If I was on a deserted island and could only take 3 things, I'd take sushi, chips (love salty snacks), and chocolate cake.
What's the last thing you binge-watched?
I'm currently binge-watching Gilmore Girls. Only one season left!
What superpowers do you wish you had?
I wish I could teletransport — how cool would that be?