As Grafana Labs continues to grow, we'd like you to get to know our team members. Check out the latest of our Friday team profiles.
Meet Will!
Name: Will Browne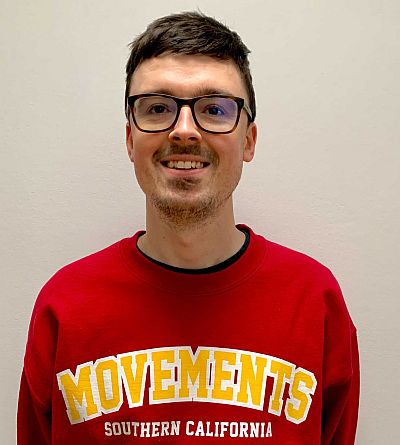 Senior Software Engineer Will Browne
Current location/time zone
I'm currently living in Berlin, Germany (CEST). But I'm from Wicklow, Ireland, originally 🇮🇪 ☘️
What do you do at Grafana Labs?
I'm a senior backend engineer on the Grafana backend platform squad, which is where we create and maintain the building blocks for Grafana open source. While that's my main focus, I do like to dabble in frontend when I can.
I joined Grafana Labs for a variety of reasons. I had been a user of Grafana for quite a while and always loved the product. I found that as a software engineer I always gravitated to working on developer tooling or essentially anything that made engineers' lives easier, and Grafana played a big role in that. Watching from the outside as Prometheus become a first-class citizen in Grafana, to new products like Loki being born, I wanted to be part of the journey. OSS, Golang, open and transparent culture and remote-first are some of the other big reasons!
What open source projects do you contribute to?
Well, most of my job is working on OSS Grafana, so that keeps me busy for now!
What are your GitHub and Twitter handles?
I'm wbrowne on GitHub. Same handle on GitLab if that's your thing too.
What do you like to do in your free time?
My main pastime would be music. I've been a guitar player and drummer since my early teens. These days I'm mostly playing guitar, at the request of my neighbors. 😉 If I'm not doing that I'm usually either cooking, watching a cooking video, or eating. When outside I like to skateboard and cycle (but definitely not at the same time).
I should also mention traveling. I left Ireland with my girlfriend in 2015 for Toronto, Canada, where we spent just over 2 years. It has been 3 years now in Berlin. Wherever we go next I don't know, but I'm glad working at Grafana Labs allows me that flexibility. 😄
What do you do to get "in the zone" when you work?
It's a mix I think. If I'm stumped and trying to figure something out, I would usually need some silent time. Any other time, I'm content with some good music.
What's the best part of your job?
I really like working on OSS as you have a direct connection with the community. It's also great to work with such a helpful and smart group of people.
What's your favorite food?
Such a difficult question. My answer would change completely from day to day depending on how long I have gone without a particular food. If I had to give you an answer right now I'd probably say "chipper." That's basically Irish slang for cheap fast (almost always fried) food. It's. Amazing.
But if there was one cuisine I had to pick as a favorite, I'd probably say Mexican. Tacos for the rest of my life.
What's the last thing you binge-watched?
Hmmm… I don't binge-watch TV as much as I used to. The last thing that I was hooked on was probably… Normal People. 😳 Hey! Don't judge unless you've seen it!
What superpowers do you wish you had?
Being indestructible, like Bruce Willis out of that one movie. Just thinking, without the use of my hands, I couldn't type, play music, OR cook. What an absolute nightmare.
What's your greatest achievement?
Now that I've put it in my head, probably managing to maintain two functional hands. Despite a few bicycle accidents, constantly bailing on my skateboard, having jumped out of a second-story window, and just being a general klutz, I'm surprised I'm still in one piece.