Today, AWS launched Amazon Timestream, a fast, scalable, serverless time series database purpose-built for IoT use cases. If you're looking into trying out Timestream, know that you can visualize the native Timestream queries with Grafana out of the box.
Here are some examples of the robust, SQL-style Timestream queries visualized in Grafana: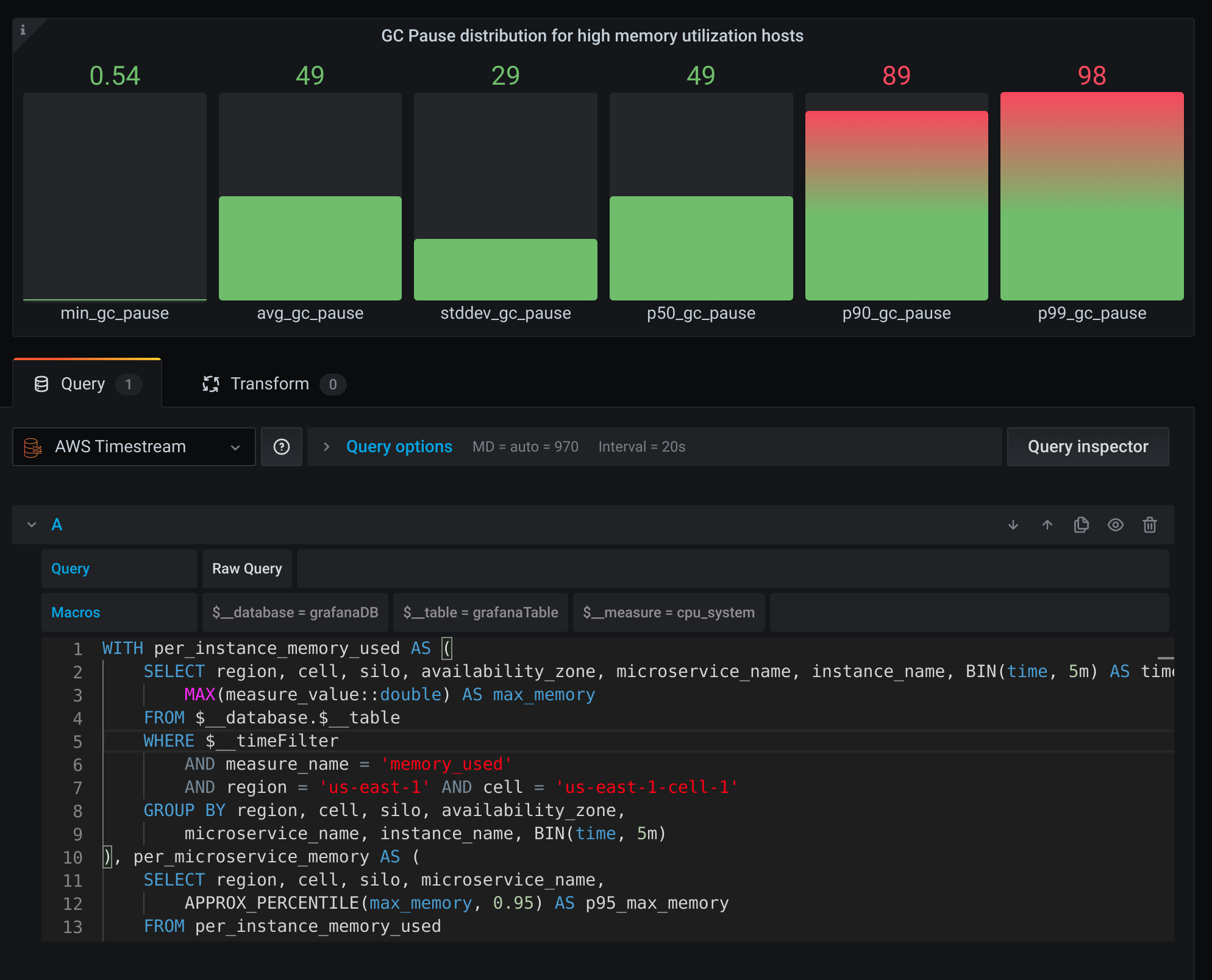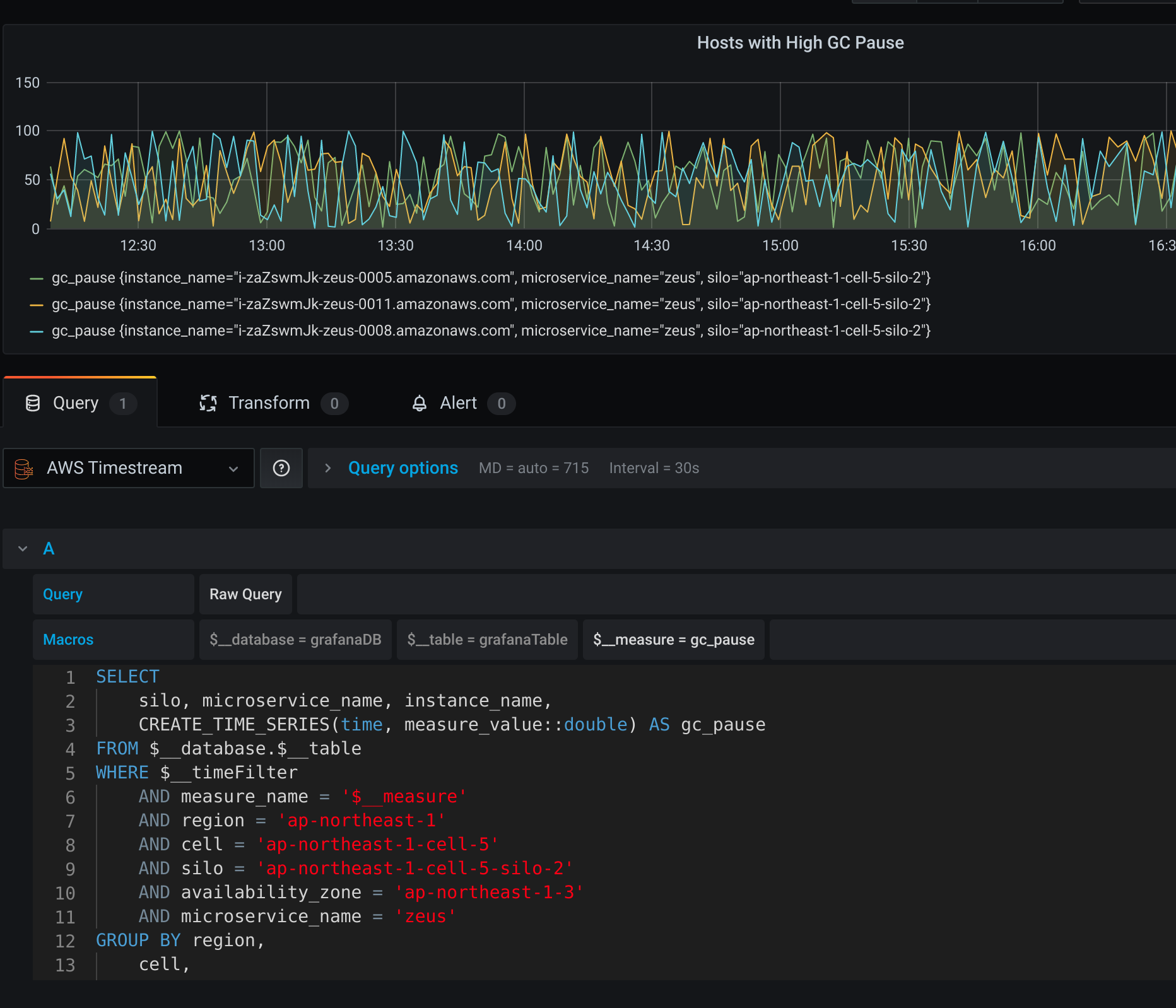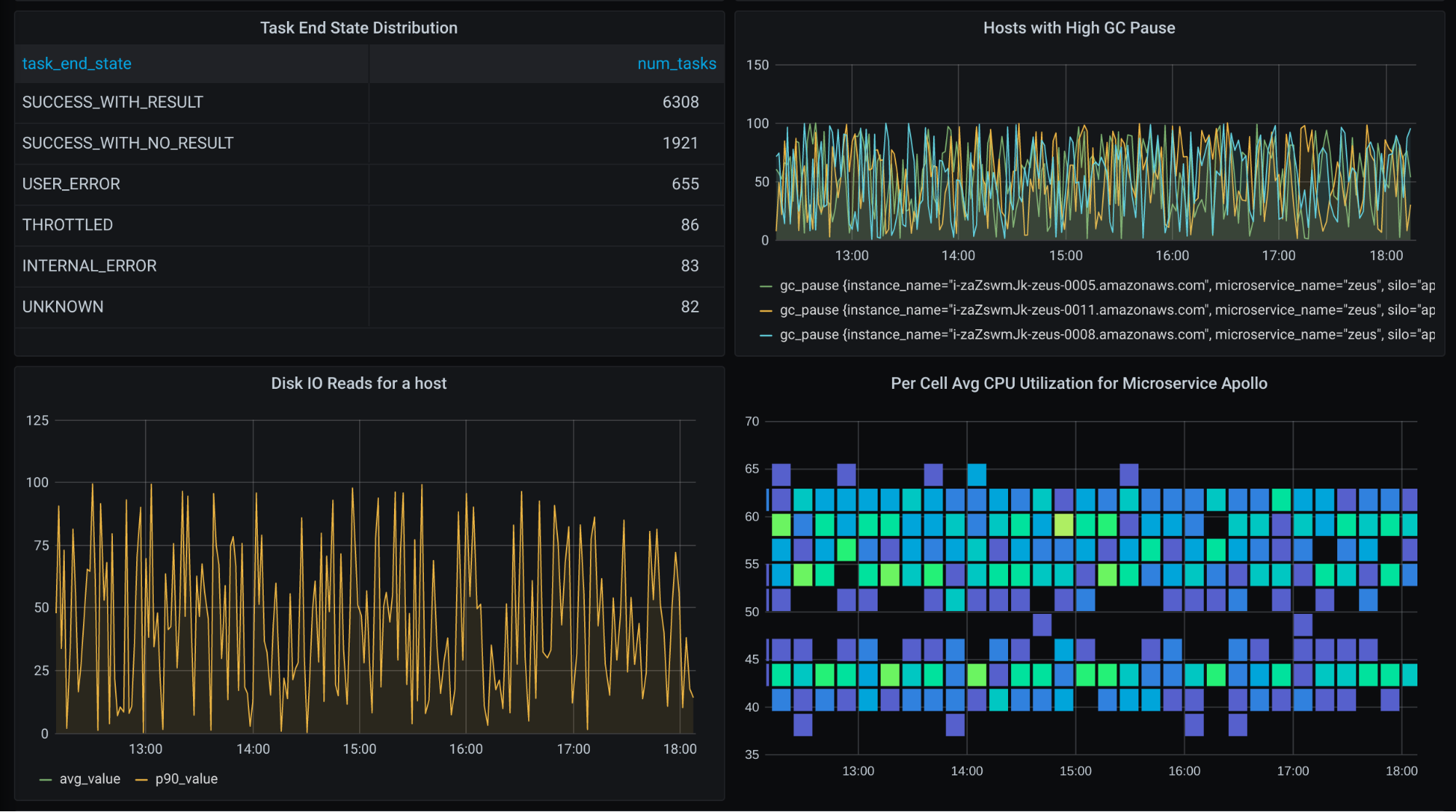 "Grafana has become the world's most popular visualization technology, especially because it empowers users to compose their own observability dashboards," says Ryan McKinley, VP of Applications at Grafana Labs. "We make it a priority to work with other technology leaders in building plugins that support our users' key goals. Amazon Timestream has great potential as a data source for IoT and time series data, and we are excited to see how the community leverages it."
We look forward to seeing how you use Timestream and Grafana. Let us know what you think!