As Grafana Labs continues to grow, we'd like you to get to know our team members. Check out the latest of our Friday team profiles.
Meet Dasha!
Name: Dasha Nikolov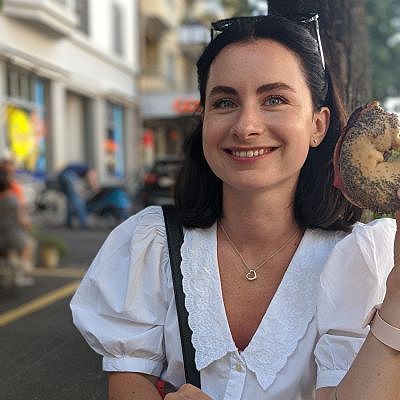 Talent Manager Dasha Nikolov
Current location/time zone
I just moved to Zurich, Switzerland. I'm in the Central European time zone.
What is your Twitter handle?
I don't have Twitter or other social media profiles (except for a private Instagram account for close friends & family). At the beginning of the quarantine, I made a decision to go off of social media for the sake of my own sanity and wellbeing, and I love it! Highly recommend.
What do you do at Grafana Labs?
I am a Talent Manager at Grafana Labs. I work with the engineering teams to help them grow! I decided to join the team because of the people that I spoke to during my interviews. I appreciated how humble, honest, respectful everyone was. I loved how passionate Grafanistas are about what we're building here at Grafana Labs. It's so inspiring!
What's the best part of your job?
The best part of my job is meeting people from all over the world. Because Grafana Labs is a remote-first, globally distributed company, I get to talk to people from different countries and learn their stories. Under no other circumstances would I have this opportunity, and I'm so grateful to Grafana Labs for providing such an opportunity for me.
What do you like to do in your free time?
I LOVE to go out to eat, then to try and recreate the recipes at home. I'm also a huge fan of mixology, and I love fancy cocktails. My favorite one is whiskey sour or anything with mezcal. Another hobby of mine is DJing. I grew up with '90s electronic music and have been dancing my whole life, so really I can't live without it. If anyone wants to check out my mixes here's my SoundCloud page. (Shameless plug! ;)
What's your greatest achievement?
My greatest achievement has been moving across the globe, with an oversized-for-the-cabin dog, during a global pandemic. Oh what a journey it has been! If anyone has questions about it or wants some tips, I'm happy to help!