As Grafana Labs continues to grow, we'd like you to get to know the team members who are working on the cool stuff you're using. Check out the latest of our Friday team profiles.
Meet Ivana!
Name: Ivana Huckova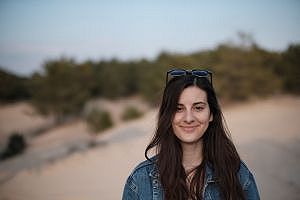 Grafana Labs Software Engineer Ivana Huckova
Current location/time zone: I live in Bratislava, Slovakia. My current time zone is CEST (GMT+2.)
What do you do at Grafana Labs?
I am a frontend engineer on the Observability squad. I spend most of my time working on the Explore feature. For those who don't know, Explore focuses on infrastructure monitoring and incident response. It allows you to dig deeper into your metrics, logs, and traces to find the root of the problem. Some of the things I've worked on:
What open source projects do you contribute to?
I mostly contribute to the Grafana project. Besides Grafana, I have also contributed to Prometheus documentation.
What are your GitHub and Twitter handles?
@ivanahuckova on both Twitter and GitHub.
What do you like to do in your free time?
We have just adopted a dog. He is an almost-2-year-old Bearded Collie mix, and his name is Kale 🥬. Currently, most of my time is spent walking, training, playing with, and socializing him in a dog park. Other than that, I really like hiking and skiing (in Slovakia we have absolutely beautiful mountains), traveling, reading, and running (now with Kale).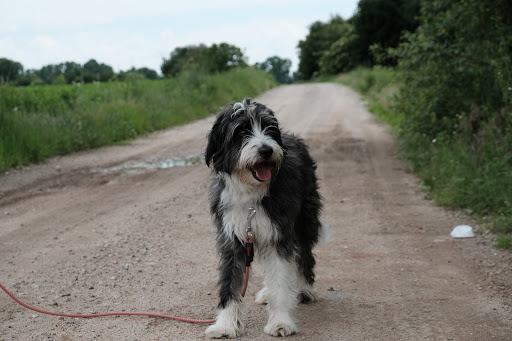 What's your favorite new gadget or tech toy?
Since I started at Grafana, I have really gotten into monitoring the world that surrounds me. I have set up monitoring of our home with Home Assistant to see the quality of air and usage of our appliances. Last month, I took it to another level by creating a sourdough monitoring system using various sensors, an ESP32 board, and Arduino. You can easily create your own by following my step-by-step guide. I am also currently thinking about a project for monitoring my plants. 🌱As a newcomer to the field, I think this is a great way for me to learn through fun projects.
Do you have any favorite podcasts?
I really love to listen to podcasts! They accompany me on my runs, walks with dogs, while cooking and traveling. Some of my favorites are 99% Invisible, Masters of Scale, Software Engineering Daily, React Podcast, The Daily, and Freakonomics Radio.
What's the last thing you binge-watched?
Sense8. Such a great show!