GrafanaCONline wrapped up last Friday, and we were thrilled to have so many of you join the sessions over the past three weeks. Thank you for tuning in, asking questions, chatting on Slack, and generally making our reimagined conference a success.
A big thank you, too, to all the speakers and the Grafanistas behind the scenes who made the magic happen: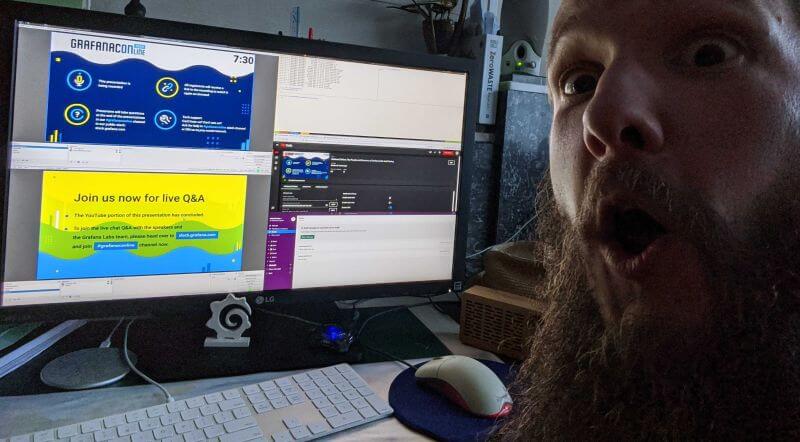 If you didn't get a chance to watch Friday's sessions (or want to watch them again), here's what you missed on day 11 of the conference:
Grafana Labs Senior Technical Writer Diana Payton talked about the need for one source of truth – documentation. Competing sources cause confusion and are extra effort. But the great thing about open source is that our docs are your docs, so if something is wrong or missing, you can file an issue. If you see something that can be improved, you can file a PR and help fix it. The team appreciates any help you are willing to give, and future users with the same question will be grateful.
Watch the full session here.
Grafana Labs co-founder and CEO Raj Dutt and VP, People Ops Alice Farrell closed GrafanaCONline with their session on the business and people of Grafana Labs. Staying true to the company's commitment to transparency, Raj shared adoption and revenue numbers, while Alice talked about the culture at the remote-first Grafana Labs.
Watch the full session here.
Conference highlights
If you missed anything or want to watch again, remember all the sessions are available on demand. Here are the highlights:
Tell us what you think
We hope you've enjoyed our first-ever GrafanaCONline. Please fill out our attendee survey; we would appreciate your feedback!