GrafanaCONline is live! We hope you're able to catch the great online sessions we have planned.
If you aren't up-to-date on the presentations, here's what you missed on day 5 of the conference:
Driving lessons
Ed Welch, Senior Software Engineer at Grafana Labs and owner of an all-electric Nissan Leaf, talked about how he can get the most range out of his car battery by analyzing and improving his driving behavior and driving routes. He does it by using Grafana, Cortex, Loki and other open source technologies on a $35 Raspberry Pi to process and store over 1,000 messages/second from the vehicle CAN bus, along with GPS data and camera images. He demonstrated how he was able to stream the data in real time to a dashboard that provided instantaneous feedback while he was driving. He also explained how he used the same data later for further analysis and as well as event playback. Welch noted that in the future, he'd like to expand this project to other vehicles and potentially apply the concepts to monitor fuel consumption in non-electric vehicles, too.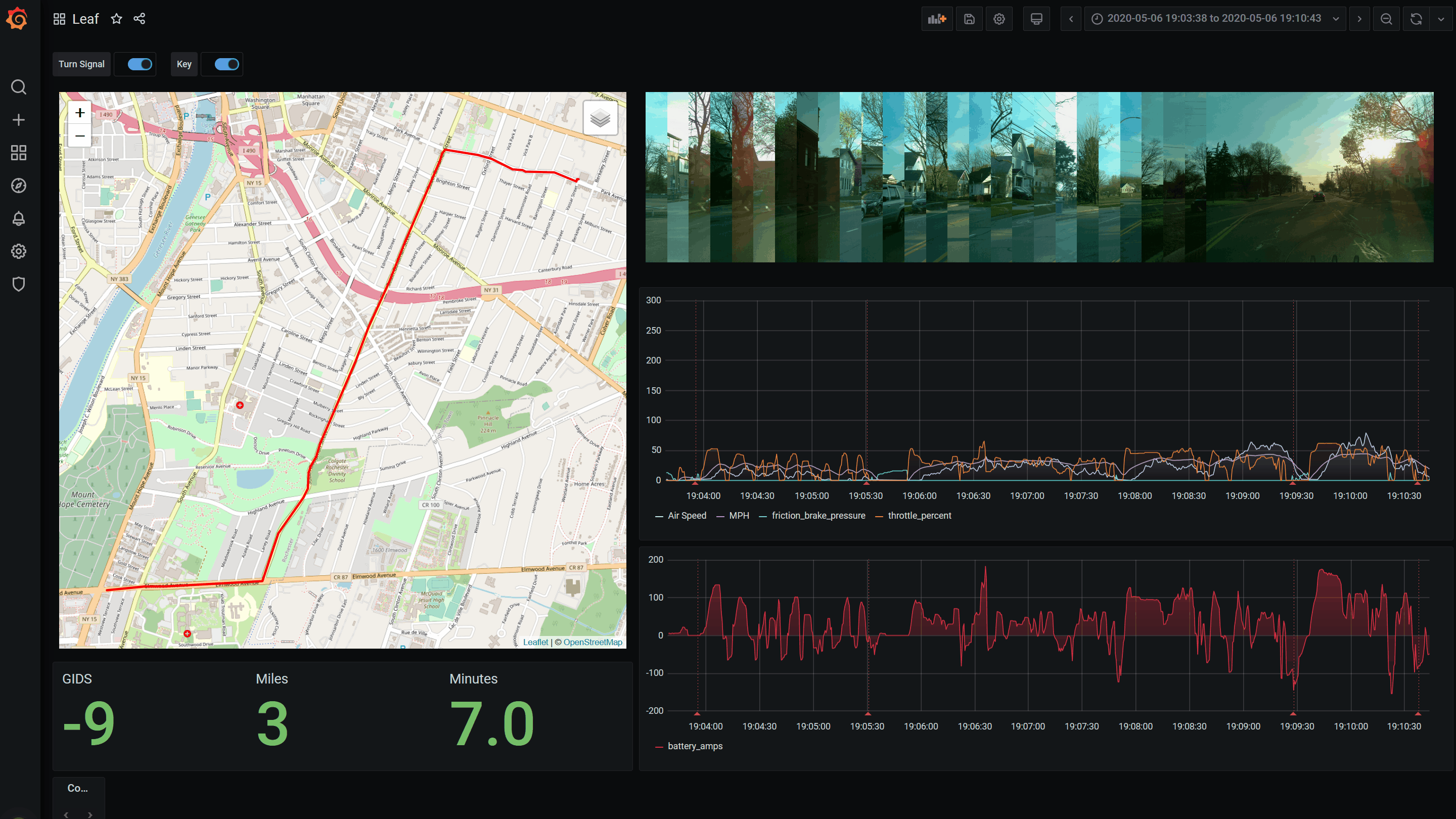 Watch the full presentation here.
Creating a desktop Kubernetes cluster
Jonan Scheffler, a developer advocate, detailed what it takes to install Kubernetes on Raspberry Pis to create a desktop cluster. In the process, he explained containers, pods and nodes, discussed how to use k3sup to bootstrap Kubernetes, and highlighted some tips, tricks and potential pitfalls.
Check out the talk on demand here.
Today's sessions
-Tanka: Declarative Dashboards for Declarative Clusters with Grafana Labs Software Engineer Malcolm Holmes
-What's the bee-weather & how to correct particulate-matter readings (in Grafana, of course) with The Hiveeyes Project data artist Matthias Mehldau
Don't forget that you can connect with the Grafana community and get the latest updates from the Grafana Labs team during the event on Slack. Sign up here and join the #grafanaconline channel.
See the full schedule here.