As Grafana Labs continues to grow, we'd like you to get to know our team members. Check out the latest of our Friday team profiles.
Meet Alice!
Name: Alice Farrell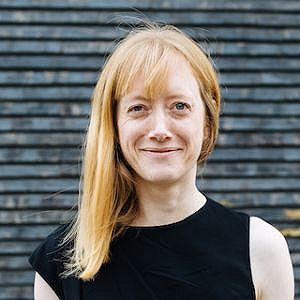 Grafana Labs VP of People Ops, Alice Farrell
Current location/time zone
I live and work in North Yorkshire, U.K. I'm based right beside the North York Moors National Park about 50 minutes drive north of York and around 2.5 hours on the train from London. I used to move a lot. I love changing location but I've been here for around 8 years. I have 2 young kids which means it's time to plant some roots. I do still rather obsessively check out property and house prices and dream of new adventures though.
What do you do at Grafana Labs?
I run the People Ops team. People Ops covers recruitment and what more traditionally might be called Human Resources. I have a lovely team which means my job is an absolute pleasure.
I joined Grafana Labs in January 2019 when we were a company of just 37 people. We've scaled to just over 140 now and are based in 27 different countries. I've worked in remote-first organizations for 9 years and now can't imagine operating in any other way. Having colleagues based in so many different locations often makes my role challenging but that's what keeps me interested. No two days are ever the same, and I get to work alongside some incredibly talented people from so many different backgrounds and cultures. Welcoming those individuals as new Grafanistas and helping the team to build a company that means they want to stay for the long term is both a wonderful challenge and a great privilege. There have only been a few companies in my career that have really captured my heart and soul. Grafana Labs is definitely top of that list.
What's your favorite food?
Honey. I'm obsessed. I grew up in the Highlands of Scotland and there is nothing that fills my heart with more joy than locally sourced heather honey and a proper Scottish oatcake. You can take the girl out of Scotland but…
What do you like to do in your free time?
Free time? I have two boys aged 2 and 5 both going on 15. My youngest has just learned the wonderful skill of jumping. This now means my days are filled with preventing him launching himself off the highest surface he can scramble to the top of. When I'm not baby wrangling I love to cycle, read, bake, travel, and have a glass or two of Prosecco with friends. The reality though is often binge-watching TV (see below) and going straight to bed – both boys enjoy the dawn chorus.
What's the last thing you binge-watched?
The Marvelous Mrs. Maisel and The Good Place. Loved them both.