As Grafana Labs continues to grow, we'd like you to get to know our team members. Check out the latest of our Friday team profiles.
Meet Gracie!
Name: Gracie Sharpe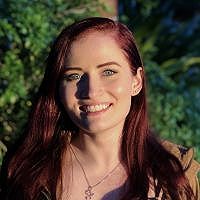 Grafana Labs People Ops Coordinator Gracie Sharpe
Current location/time zone New York, NY EST.
What do you do at Grafana Labs?
I am a People Ops Coordinator, and my main responsibility is administratively assisting the People Ops team and project managing the end-to-end high-volume recruitment process. My philosophy with hiring is to find the right person for the job so you don't have to start the process all over again.
Why did you decide to join Grafana Labs, and what are you hoping to accomplish here?
I was hoping to join a high performance team and build/refine my HR knowledge and skills. I knew I would accept my offer as soon as I spoke with my manager the first time.
What's the best part of your job?
The best part of my job is definitely seeing a candidate all the way through our recruiting process and then onboarding them when they eventually join the team. It is incredibly rewarding to be part of the process.
What is your Twitter handle?
What do you like to do in your free time?
I love to make music and go hiking in my free time.
What's your claim to fame/greatest achievement?
I graduated with a B.A. in HR and Psychology in 3 years. I can also eat an entire pizza by myself.
Do you have any hidden talents?
I used to perform opera and was trained for over 14 years.