Given how many different open source projects we are involved in here at Grafana Labs, we really look forward to attending FOSDEM every year. It's a great conference where everyone can share ideas, get feedback, and collaborate with other community members. For us, it's also an opportunity to meet other Grafana Labs employees in person, which we don't get to do all the time since we are a remote-first company.
During the conference in Brussels Feb. 1-2, you can find us at our stand, or you can ping us on Twitter if you want to meet up.
Our Stand
This is our fourth year of having a stand at FOSDEM. We have always been amazed by how many people swing by and talk to us. We love to hear all your questions, feedback, and ideas for Grafana, Prometheus, Graphite, Cortex, Metrictank, Loki, Tanka, or any other project that we are working on.
This year our stand will be on Level 2 in the K building.
And yes, there will be stickers. :)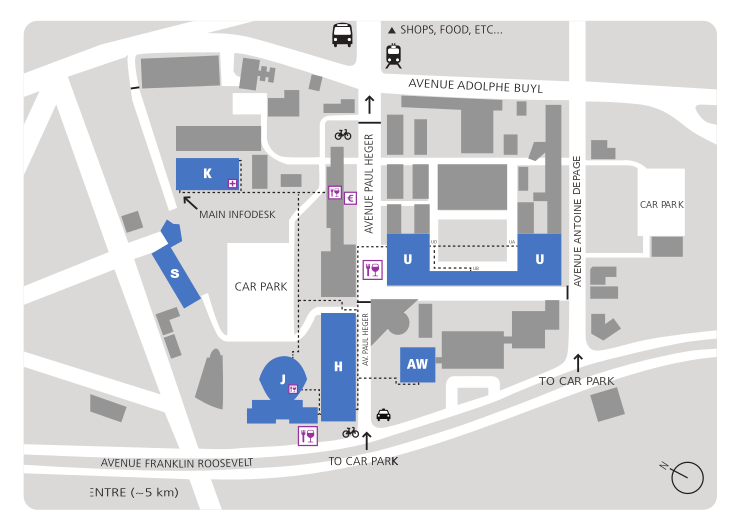 The Monitoring and Observability Devroom
I've been co-organizing (with Brian Brazil, Ben Kochie, Richard Hartmann, and Fabian Stäber) the Monitoring and Observability Devroom track for four years, and this year's lineup is the best so far! This year we saw a steep increase in submissions about tracing, and I'm really happy to have such prominent speakers on the subject.
You can find the schedule here.
Talks by Grafanistas
Several members of the Grafana Labs team will also be giving talks in the Monitoring and Observability Devroom on Sunday, Feb. 2, in room UD2.120 (Chavanne). Mark your calendars!
9:00 - 9:05 Monitoring & Observability Devroom Opening - Richard Hartmann
9:50 - 10:15 Grafana: Successfully Correlate Metrics, Logs, and Traces - Andrej Ocenas
11:10 - 11:35 Stories Around ModBus - Richard Hartmann
13:10 - 13:35 Secret History of Prometheus Histograms - Björn "Beorn" Rabenstein
15:50 - 16:15 Grafana-As-Code: Fully Reproducible Grafana Dashboards with Grafonnet - Malcolm Holmes (with Julien Pivotto)
Two members of the Grafana Labs team will be presenting on Tanka in the Infrastructure Management Devroom on Saturday morning:
10:30 - 10:55 Introducing Tanka, a Scalable Jsonnet-Based Tool for Deploying and Managing Kubernetes Infrastructure - Tom Braack and Malcolm Holmes
We hope to see you in Brussels!