Being a UX Designer at Grafana Labs means I'm an UX expert-advisor in development of our product as well as a user-side advocate. I proudly take that experience into work I do outside of the company: In addition to teaching at the University of Science and Technology in Kraków, I'm also a mentor for startup teams through the Google Launchpad. Google Launchpad is officially described as "a global acceleration program that helps startups build and scale great products by matching them with the best of Google – its people, network, and advanced technologies."
One thing I've found interesting about the Launchpad mentors is that no one is a Google employee. We all work for different companies around the world – I'm not even the only one from Grafana Labs – and that allows the program to bring diverse perspectives and expertise to the table. I've been a Product & Design mentor for two years now, and my work on a highly complex tech product at Grafana Labs has given me unique insight into what challenges startups that target experts may face. I've been able to share my knowledge during Launchpad events in Warsaw, Poland; Novi Sad and Belgrade, Serbia; and just recently, Tallinn, Estonia.
Two Days in Tallinn
Last month, the European-based Startup Wise Guys accelerator joined forces with Google and hosted a two-day Launchpad in Tallinn to provide mentorship in areas of UX/UI and Product. The participants came from 11 startups that were based in Estonia, Australia, Ukraine, Latvia, Switzerland, Russia, and Turkey; their businesses were focused on predictive analytics, hospitality, fintech, e-commerce, and more. I was one of eight mentors (we came from the U.K., Spain, Israel, and Poland) who advised the group.
Launchpads generally follow a similar format – there are keynote presentations, workshops, and lots of one-on-one chats between the startups and mentors. We always kick off the first day with individual 20-minutes assessment sessions with each startup so we can build a good understanding of their product (customers, problem, business model), UX maturity, and expectations from the program.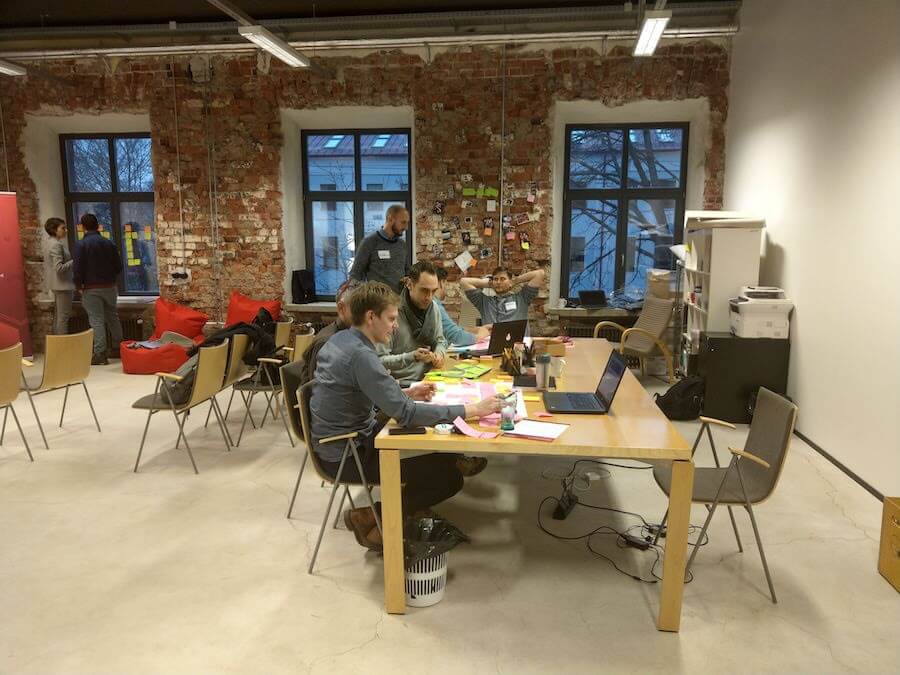 Once we have a sense of each project, all of us mentors (some took the photos you see here) get together for a briefing to share what we learned and map out the next steps, like who should mentor whom, and what kind of workshops and guidance should be provided in order to maximize the value for all the participants.
Throughout the day, the mentor/startup pairings shuffle often in order to provide the startups with as many different perspectives as possible. Each one has different challenges and needs, so as a mentor you have to have the ability to switch your focus and adapt to different concepts. For instance, problems we helped tackle in Tallin included recruitment for medical trials; AI-powered predictive analytics to help concert and sport event promoters execute demand-driven pricing; and how to conduct online hackathons to attract young talents to companies. I've also worked with a startup dedicated to helping parkour athletes find great spots, and one focused on amateur football (soccer) career management. For my part, I bring in UX expertise, along with the tools, questions, and methods that we use in developing a popular product like Grafana. It's often eye-opening and game-changing for them, and that's really heartwarming for me to see.
During the Tallinn Launchpad we decided to run a Customer Journey Mapping workshop, which was led by one of the mentors. By plotting out the most important journey for their users, each startup was able to discover the knowledge gaps they needed to address along with the initial research questions they needed to answer.
Day 2 started with a keynote on Design Sprints, then we did a super short demo with some of the startups. We tackled the not-so-fake challenge of how to make sure that people who order groceries online will get the ripe, unbruised fruits and vegetables they want.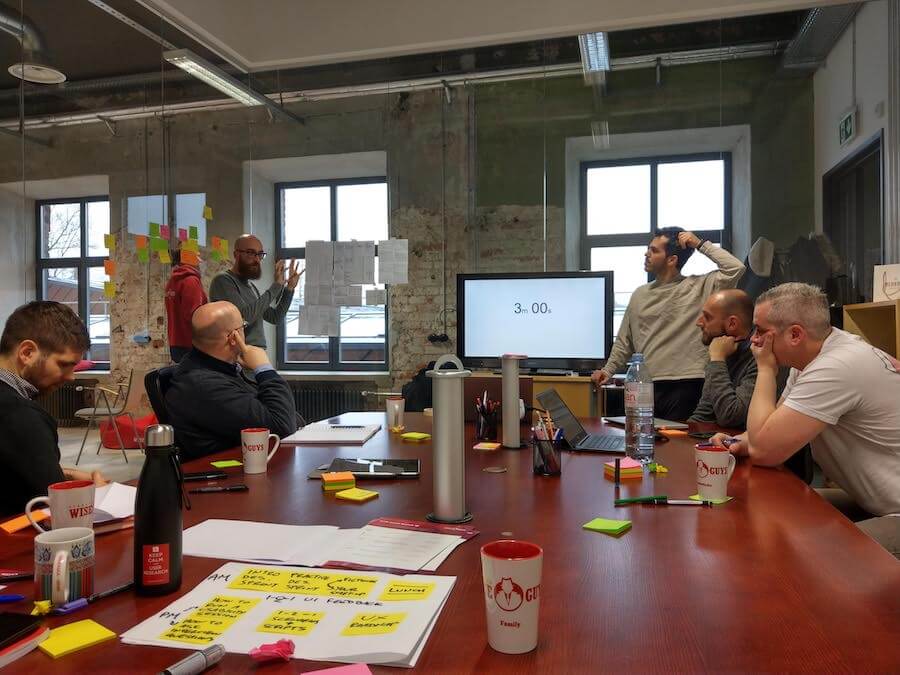 After that, it was on to more one-on-one mentoring, the final keynote, a presentation on user testing and – yup – even more one-on-one discussions.
It was an intense two days that proved both challenging and educational for everyone involved.
IRL Benefits
I truly enjoy Launchpads, not only because I get to meet with fascinating startups and help shape amazing ideas, but also because they're a great social event and learning opportunity. It's fun to have to think on your feet, find a way to explain complex things in the quickest and easiest way possible, and scale everything down to fit one or two days of mentoring.
Also, it's rare that we get to come together in person with experts in our field from all over the world and share knowledge, experiences, tips, and tricks of the trade. There are, of course, conferences where you can do a lot of networking, but because they're so huge, they have a completely different vibe. With Launchpad, you work as a team in a small group of people and connect quickly. (For an introvert like me, it's a much more comfortable way to meet people.) At the end of each day, the mentors usually go out for dinner or drinks or go sightseeing, and we spend a lot of time sharing personal and professional stories.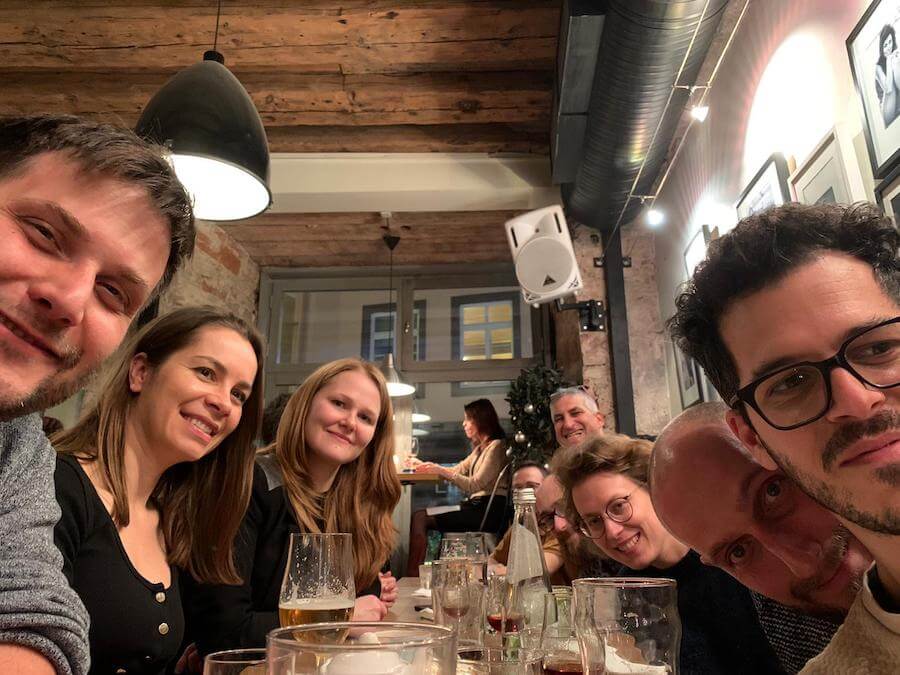 What's really great is that when calls for mentors go out for different Launchpads, it's never the exact same group of people who end up participating. So when we meet each other, it's a wonderful opportunity to not only hear about their experiences at other events, but also find out what they're doing at their own jobs and learn from them. This time, I discovered that my fellow mentor Andrew Muir Wood was researching the contributors' experience at Mozilla, and we chatted about how he conducted the research and what parts were challenging. I couldn't have asked for more, since I have similar research ahead of me for Grafana.
So on that note, I want to give a big thanks to Andrew and the rest of the mentors from Tallinn: Avi Ashkenazi, Bartosz Balewski, Stavros Garzonis, Eyal Livne, Emilia Maj, Stefano Serafinelli, and our great coordinator Darja Ogrodnik.