As 2019 comes to a close, we're looking back at the 10 most-read blog posts of the year. (We're not including the also-popular release posts in this list.) Here's another chance to check them out in case you missed them the first time around.
In this post, Tom Wilkie explained what happened during an outage in Grafana Labs' Hosted Prometheus service, how the team responded to it, and what they're doing to ensure it doesn't happen again.
Grafana creator Torkel Ödegaard offered his thoughts on – and some interesting inspirations for – the new visualizations that were introduced in v6.2.
There are transparent companies – and then there's GitLab. This recap of a GrafanaCon talk covers what the company monitors and how it's visualized.
Guest blogger Cameron McCloskey shared a complete how-to for the awesome Grafana dashboard he created for his home.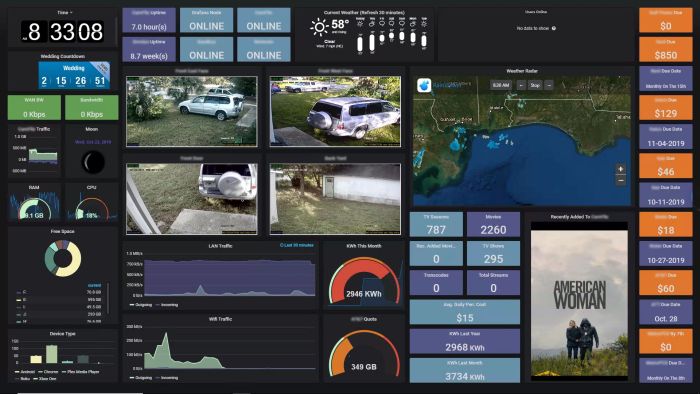 Wikimedia, CERN, and Cloud Native Computing Foundation are just a few of the organizations that make their Grafana dashboards public. Check out more here.
Here's a step-by-step guide to get your Grafana dashboards and playlists displayed on a large TV – a perfect project for your holiday break.
The Loki team discussed how the project incorporated the best of both worlds, making it much simpler to use, whether you want to run a single process on bare metal or microservices at hyperscale.
David Kaltschmidt broke down the UX goals that went into designing Loki. "It is designed to be lean in the backend," he wrote. "In addition, we tried to pair this with a clean and intuitive way to read your logs inside Grafana."
At GrafanaCon L.A., Icinga CPO Blerim Sheqa gave a talk about best practices for visualization.
After Grafana Labs announced it had raised Series A funding, CEO Raj Dutt addressed the company's commitment to investing even more in the open source project and pushing forward with the vision of building an open, composable observability platform. "We're staying true to our roots while reimagining what's possible," he wrote.