As Grafana Labs continues to grow, we'd like you to get to know the team members who are building the cool stuff you're using. Check out the latest of our Friday team profiles.
Meet Ward!
Name: Ward Bekker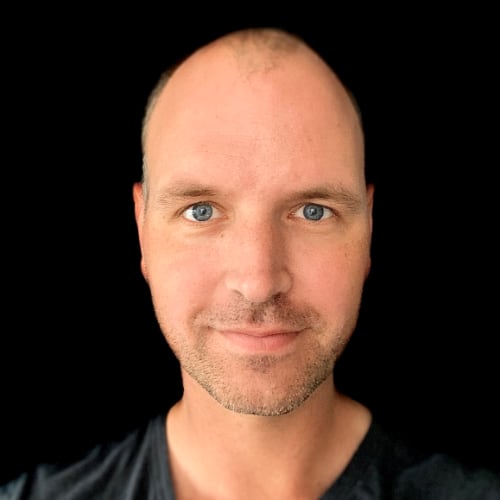 Grafana Labs Solutions Engineer Ward Bekker
Current location/time zone: I live in a small village between Amsterdam and Den Haag (The Hague), so CET/CEST.
What do you do at Grafana Labs? I recently joined Grafana Labs as Solutions Engineer (SE). My goal is to be the trusted technical advisor for our prospects and customers, so they can get the most value out of our products. That means helping out prospects with any technical question during their pilot of our products, and making sure their pilot is a great success. I can't do this alone, as one cannot be an expert on everything (although I keep trying). So if a prospect has a hard question, I'll work closely with the other solutions engineers and the engineering teams to make sure the hard questions also get answered.
What open source projects do you contribute to? I recently got my first pull request merged into Loki and published LokiLogger, an Elixir logger backend providing support for logging to Grafana Loki. In the past I've contributed to Apache Metron, a big data cybersecurity solution, and I've added Erlang support to Travis-CI in the early days. I've also published a few small open source repositories, like an Erlang implementation of a famous Top-K Query algorithm and an Erlang client for the Neurosky ECG headset.
What are your GitHub and Twitter handles? GitHub: wardbekker, and Twitter: @wardbekker. Also check out my YouTube channel for Grafana and Loki videos. (I also blogged about it.)
What do you like to do in your free time? Hanging out with my wife and two kids, ideally in a place with incredible nature. I also like to run, preferably long distance.
What's your favorite new gadget or tech toy? That must be my Topo Standing Desk Mat. Sitting for long periods of time doesn't feel very healthy, so I'm a big fan of my standing desk. This funny-shaped Topo mat makes it very comfortable to stand for long periods of time.
Do you like to code in silence, with music or ambient noise on your headphones, or with people talking around you? I like to get in the coding flow state with a nice mix of music from folks like Orbital, David Bowie, Talking Heads, Talk Talk, and some fresh electronica.
What do you do to get "in the zone" when you code? Ideally, when I know nobody's going to interrupt me for a good few hours. Amazing what you can get done in those situations.
Favorite ice cream flavor? If I must choose one, it's strawberry cheesecake.
What's the last thing you binge-watched? The Mind Explained, on Netflix. The series is narrated by Emma Stone and examines what happens inside our brains when we dream, are anxious, and more.
Spaces or tabs? Auto code formatter based on project style guide. It's all good folks.
What superhero powers do you wish you had (or do you have!)? My superpower is that I can fall asleep whenever I want. Comes in handy when you travel a lot.