At PromCon today, organizers announced that all attendees were not just carbon neutral, but 100% carbon negative, thanks to a donation by Grafana Labs.
Instead of giving out T-shirts as swag, Grafana Labs purchased "carbon credits" from Cool Effect to offset 465 tons of carbon dioxide emissions, which by our estimation represents 200% of travel and food for all conference-goers. The funds will go toward protecting Brazil's Jacunda Forest Reserve. Attendees can pick up a carbon-offset acknowledgement card, printed on plantable basil-seed paper, from Grafanistas at PromCon.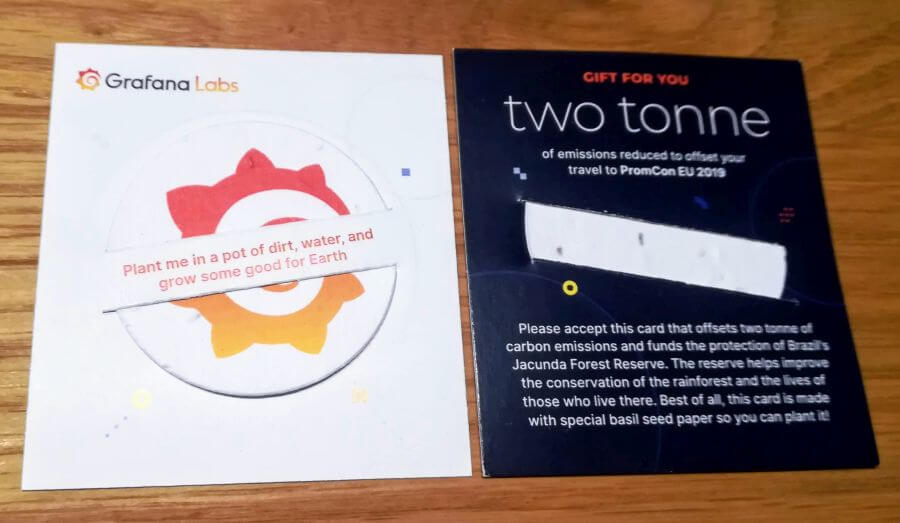 This is a recognition that we think the usual conference swag (T-shirts) are wasteful, and we want an alternative. We welcome the opportunity to do things more sustainably, and we're actively exploring similar programs with other conferences to do the same. We started with PromCon, but we're not stopping there!