As Grafana Labs continues to grow, we'd like you to get to know the team members who are building the cool stuff you're using. Check out the latest of our Friday team profiles.
Meet Mauro
Name: Mauro Stettler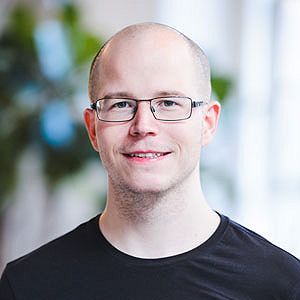 Grafana Labs Senior Software Engineer Mauro Stettler
Current location/time zone: Right now I'm in Taipei (UTC+8), but most of the time I live in Paraguay (UTC-4).
What do you do at Grafana Labs? I spend most of my day coding backend services, and occasionally I'm also doing some Ops/DevOps stuff.
What open source projects do you contribute to? Most of my contributions are going to the Metrictank project, a few also to our auxiliary services like tsdb-gw and carbon-relay-ng.
What are your GitHub and Twitter handles? GitHub is replay and Twitter is r3pl4y. (I'm not very active on Twitter. I'm mostly just reading others' posts.)
What do you like to do in your free time? Long-distance motorcycle road trips. I've already driven through quite many countries in Asia, Africa, and South America. I also like rainforests. I feel like I'd never get bored there because there are just so many exciting plants and animals to look at. When I'm at home in Paraguay I also really enjoy my daily trip to the gym.
What do you do to get "in the zone" when you code? I think exercising helps me a lot to calm down and just focus on something. The more exhausted my body is, the more calm and focused my mind gets.
Spaces or tabs? Spaces, of course!
What superhero powers do you wish you had (or do you have!)? 48-hour days!