As Grafana Labs continues to grow, we'd like you to get to know the team members who are building the cool stuff you're using. Check out the latest of our Friday team profiles.
Meet Kay!
Name: Kay Delaney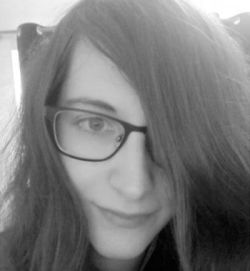 Grafana Labs Software Engineer Kay Delaney
Current location/time zone: Currently I'm living in Galway, Ireland, where I've spent most of my life.
What do you do at Grafana Labs? I'm a full stack engineer spending most of my time working on Explore, but every now and then I'll work on other parts of Grafana as well.
What open source projects do you contribute to? Besides Grafana, I've contributed a bit to Slate and DefinitelyTyped. Nothing super interesting, just bug fixes and such, but it's nice to be able to contribute to other open source projects nonetheless!
What are your GitHub and Twitter handles? No twitter handle, but you can find me at kaydelaney on Github.
What do you like to do in your free time? It depends on how I'm feeling, but it's usually one of listening to music, watching films with my friends or playing old video games.
What's your favorite new gadget or tech toy? I recently got a raspberry pi 4 which I'm hoping to set up as an all-in-one entertainment hub. I just need to find the time…
Do you like to code in silence, with music or ambient noise on your headphones, or with people talking around you? I'll almost always code with music on, though I find anything with lyrics a bit distracting, so I usually stick to music with a regular rhythm like house music, or just ambient music like Brian Eno or Hiroshi Yoshimura.
What do you do to get "in the zone" when you code? Listening to music!
Favorite ice cream flavor? Strawberry! Or maybe pistachio…
What's the last thing you binge-watched? I'm not huge into binge-watching stuff, but I've been (slowly) making my way through the second season of Succession.
Spaces or tabs? I'm not too picky, but I think I have a slight preference for spaces.
What superhero powers do you wish you had (or do you have!)? I've always thought teleportation or time-based powers are cool. Being able to stop time and sleep as much as I want would be great.