As Grafana Labs continues to grow, we'd like you to get to know the team members who are building the cool stuff you're using. Check out the latest of our Friday team profiles.
Meet Goutham!
Name: Goutham Veeramachaneni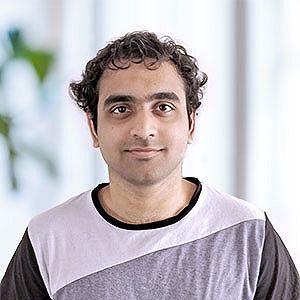 Grafana Labs Software Engineer Goutham Veeramachaneni
Current location/time zone: I am currently working by a little city in India called Visakhapatnam, so +5:30 GMT. It has a nice beach along which I cycle 35 km. every day. :)
What do you do at Grafana Labs? I am a Software Engineer at Grafana Labs on the backend engineering team, working on Cortex and Loki. I also carve out some time for contributing to the Prometheus project as part of my job.
What open source projects do you contribute to? Prometheus, Cortex, and Loki primarily. Currently my focus is on Cortex to make sure it scales and is easy to use.
What are your GitHub and Twitter handles? Github: gouthamve and Twitter: putadent. (I know! But hey, I was a kid and a Steve Jobs fan. :P)
What do you like to do in your free time? I cycle! One of my weekends is usually a long ride (100+ km.) and then coming back and not leaving the couch. I used to meet with friends and watch a movie, generally getting out of the house. :) I also recently did a 1500 km. bike-packing trip in Europe (Berlin to Stockholm, then Prague to Dresden), where 700 km. I biked alone. It was quite the experience, having never biked until about 16 months ago!
Do you like to code in silence, with music or ambient noise on your headphones, or with people talking around you? I code with random music, but prefer it out loud on speakers rather than using headphones. Working from home in my own room helps. :P
What's the last thing you binge-watched? I'm currently in the middle of discovering the goodness of Star Trek: The Next Gen. Man, I cannot believe I'm so late to the game.